Unfortunately, another local comic shop is closing down. Manned by Kurt Bollers, West Village Comics is closing down this coming Sunday, September 29th. Opening June 30th 2018, while short lived, the shop was a nice little hobby spot where fans went to pick up their books and discover hard to find and rare back issues compiled together as well as visiting comic creators. One cool part of the store was a wall that compiled of signatures from visiting comic creators.
"I'm about to do something spectacular with comics," Bollers told me. "I can't divulge any info at this time, but it's the next phase. I think everyone is going to love it. My brother [Valiant Comics' senior editor Karl Bollers] says I'm an innovator. So I'm just going to tell everyone to watch for it. I'm still keeping the business, just not the brick and mortar. It's only a temporary closing. Look for the relaunch."
Be sure to visit West Village Comics' final week for a chance to say goodbye.
304 W 11th St
New York, New York 10014-2369
(917) 675-6116
Opens at 12:00 PM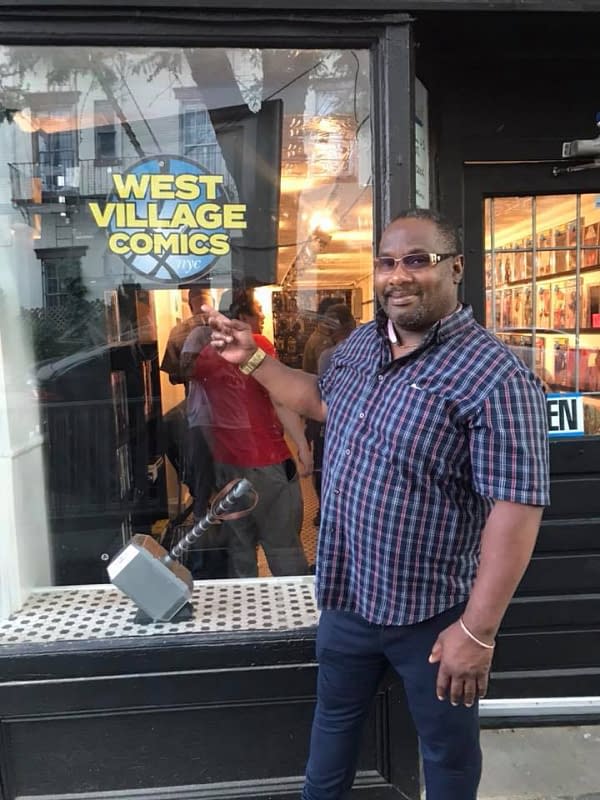 Enjoyed this article? Share it!