Did Greg Capullo Hide Another Hand Gesture in the Cover to #DCeased #1?
Back in 2017, superstar artist Greg Capullo's cover for the first issue of Dark Nights: Metal was revealed to contain a secret message: the characters from the Justice League were arranged to form the shape of the heavy metal hand gesture known as the Devil Horns. It was pretty obvious from looking at it, but in case you're having trouble:
Well, Capullo has drawn the cover for the first issue of another big event comic at DC: #DCeased, the Marvel Zombies of the DC Universe, revealed this morning in Bleeding Cool's EX-X-XCLUSIVE posting of the DC May solicits. And scrambling to regain control of the narrative he'd been teasing on Twitter since December, writer Tom "Tom King" Taylor shared a full-res look at that cover this afternoon:
But has Capullo returned to the well with a hidden hand gesture once again, one just a little bit ruder than the last one? We'll let you be the judge.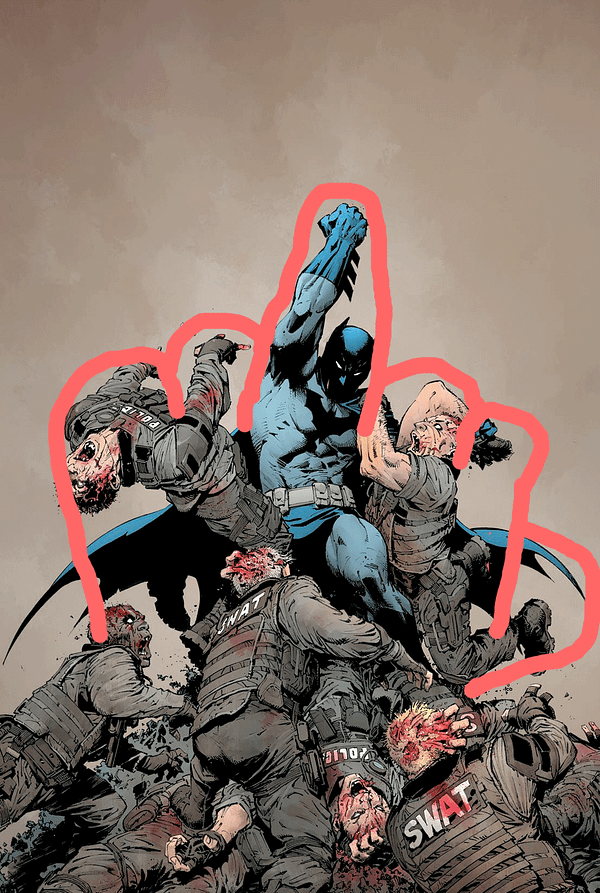 Hmm.
#DCeased #1 hits stores in May.