Three days ago, Bleeding Cool broke the news that Marvel was to publish two new series, Aero and Sword Master.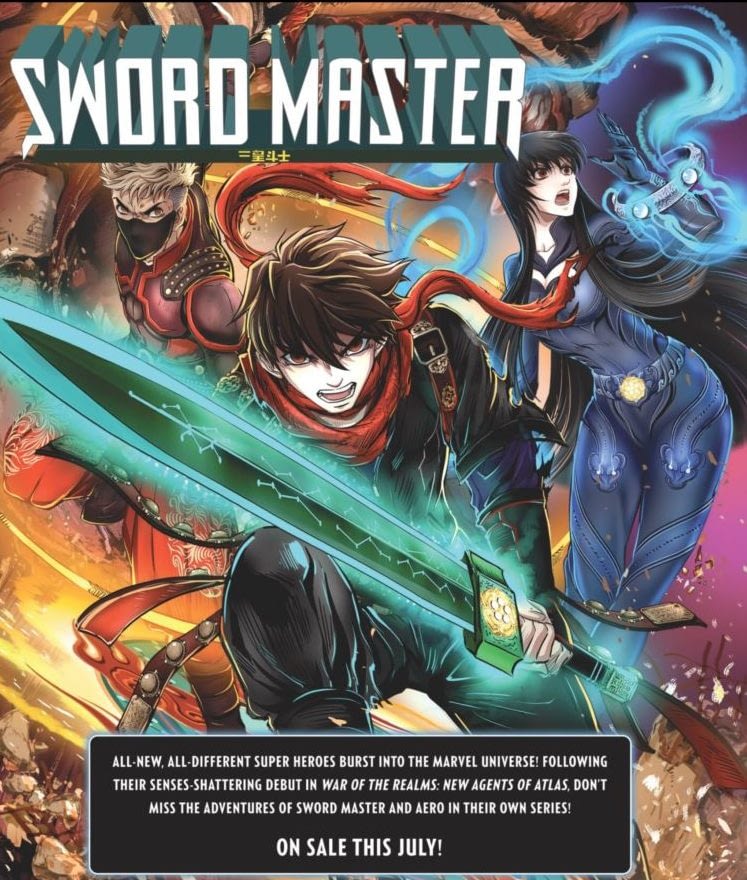 Translating the Chinese superhero titles from Marvel's Chinese operations and adding new stories writen by Greg Pak.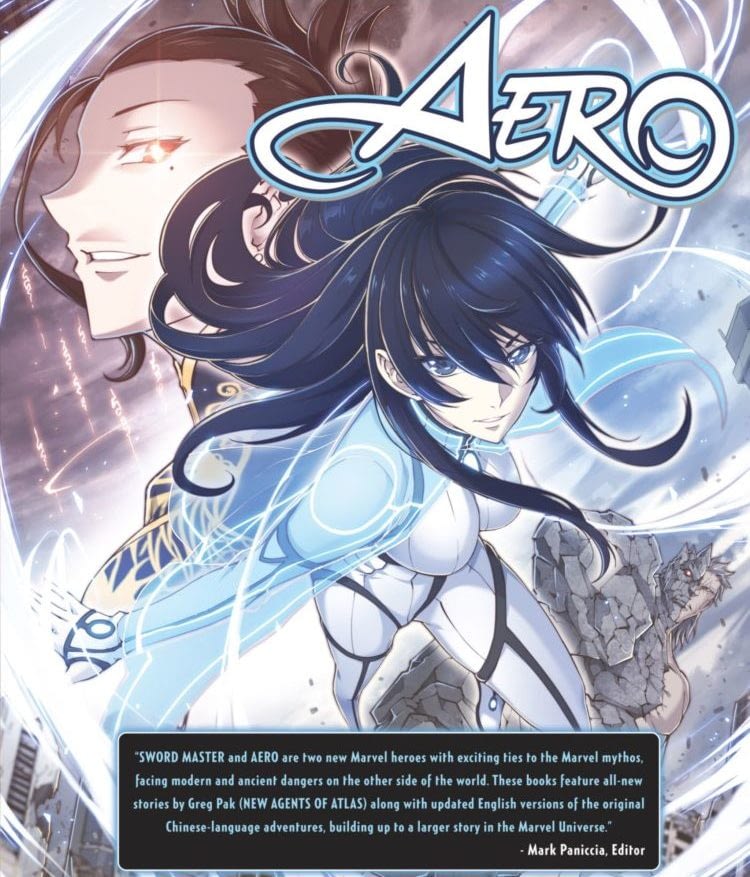 And at Wondercon it all went official.
Remember I said I'd reveal some news about Wave at my @wondercon panel today?

— Greg Pak (@gregpak) March 30, 2019
BIG NEWS! Wave, Marvel's new Filipina superheroine, is going to co-star in Marvel's new AERO book — and Shang-Chi, Master of Kung Fu, will co-star in the new SWORD MASTER book! Coming this July! Add 'em to your pull lists! pic.twitter.com/qNlrK7T3RY

— Greg Pak (@gregpak) March 30, 2019
Hang on, I recognise those images… where did you find them, Greg? 8-) They're cropped in just the same way I cropped them. You're welcome.
But yes, Wave, the new Filipina comics character created by Greg Pak and Leinil Yu that Phillippines media has been trying to find someone to play in a Marvel Studios movie.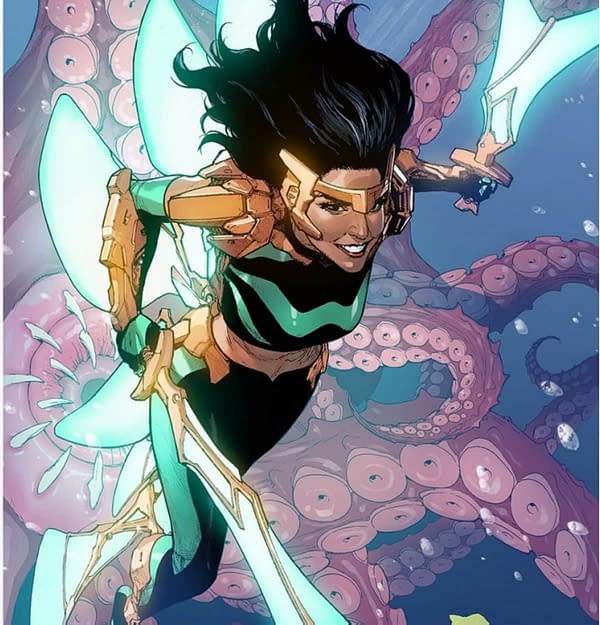 Greg adds…
Aero and Sword Master are new Marvel characters created in collaboration with Chinese writers and artists. They've been appearing in Chinese digital media. But now those stories are being published in English for the first time in the AERO and SWORD MASTER books! Aaannd…

— Greg Pak (@gregpak) March 30, 2019
Each issue of AERO and SWORD MASTER will also feature a brand new story written by yours truly! The AERO book will feature a team up with Wave and the SWORD MASTER book will feature a team up with Shang-Chi!

— Greg Pak (@gregpak) March 30, 2019
If you want to know Wave's origin story, don't miss AERO #1, coming this July!

— Greg Pak (@gregpak) March 30, 2019
Aero was created by Zhou Jiajun and Xu Ming as an architect, Lei Ling, who uses her ability to control air currents to protect her home city.
Sword Master was created by Xi Shanshan and Chen Xioyun, as Lin Lie given a magical sword by his archaeologist father who excavated it from the tomb of one of the Three Sovereigns – a sword he will have to wield against an ancient evil that has slept since those times.
Take a look…
Enjoyed this article? Share it!