In the late seventies and early eighties, Jeff Rougvie was once the lead vocalist in two punk rock bands, Crawling Smash and the Gumby Brothers. He also provided artwork for local bands, including record covers and well as producing fanzines, before moving into music sales and production, working for Rykodisc and working on major projects with the likes of David Bowie, Elvis Costello, Big Star, Morphine, and more.
And now, with comic book artist Moritat (The Spirit, Harley Quinn, Hellblazer), they are to turn it all into an ongoing comic book thriller, Gunning For Hits, launching from Image Comics in January 2019. And drawing on Jeff's background in the music industry in the eighties and nineties, as music went criminal and corporate, as a background for the series.
Set in the shady New York City music scene of the mid-80s, GUNNING FOR HITS stars Martin Mills, a record company talent scout with an inscrutable past. Follow Martin as he attempts to sign a rock band that'll conquer the world. Plus: each issue will include a background feature and a Spotify playlist.
Rougvie and Moritat were handing out Gunning For Hits promotional jewel case with mini-comic teasers inside at New York Comic Con.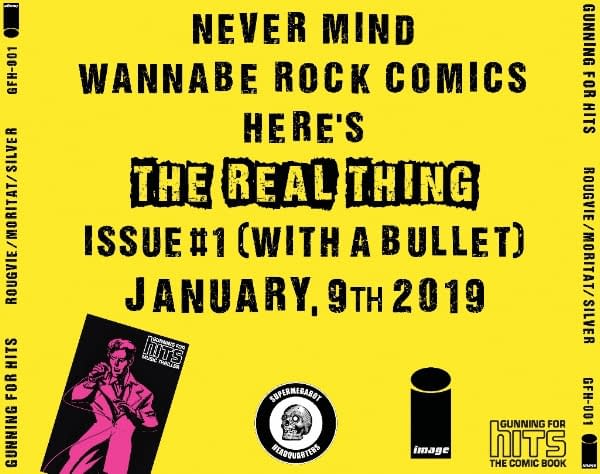 None seem to have hit eBay yet…
Enjoyed this article? Share it!