Harley Quinn Hosts the Villain of the Year Awards, by Mark Russell, Mike Norton, and You
If at first you don't succeed, try, try again. The last time DC Comics tried to let fans write the ending of a comic, it ended up with Jason Todd being murdered by the Joker.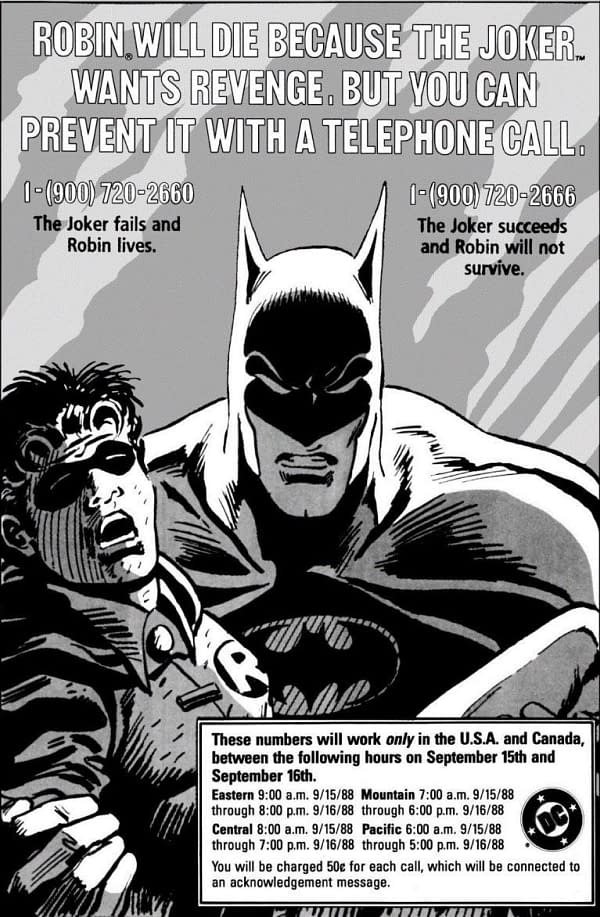 Now, they will try again, though a life won't be hanging in the balance this time. Instead, Mark Russell and Mike Norton bring us Harley Quinn: Villain of the Year #1, an oversized one-shot in which the titular Harley hosts an award show and gives out an award to the Villain of the Year. The catch: fans will decide who wins the awards by voting on a website.
Check out the solicit below.
HARLEY QUINN: VILLAIN OF THE YEAR #1
written by MARK RUSSELL
art by MIKE NORTON
cover by AMANDA CONNER
blank variant cover
Harley Quinn hosts "Villainy's Biggest Night" as the DCU's most dastardly gather at the Hall of Doom to do what they do best—congratulate themselves! But one villain has a secret plan, fueled by years of being overlooked by his peers, and the burning desire to receive the praise he so rightly deserves… Don't miss out on a one-of-a-kind comic book experience, with the winners decided by you, the fans! Who will be crowned DC's Villain of the Year? Go to dcvillainoftheyear.com for more information!
ONE-SHOT
ON SALE 12.11.19
$4.99 US |40 PAGES |FC |DC
This issue will ship with two covers. Please see the order form for details.