Hawkman #3 Review: A Swarm of Bird-Men and a T-Rex
[rwp-review-recap id="0"]
Hawkman is on Dinosaur Island and facing down a Tyrannosaurus Rex. After surviving the encounter, he begins his trek towards the mountain that sits in the center of the island. He takes flight but finds a massive swarm of Feitherans, humanoid bird creatures, defending the mountain. If Carter is to make it to the mountain and discover more about his history, he will have to make it through this swarm.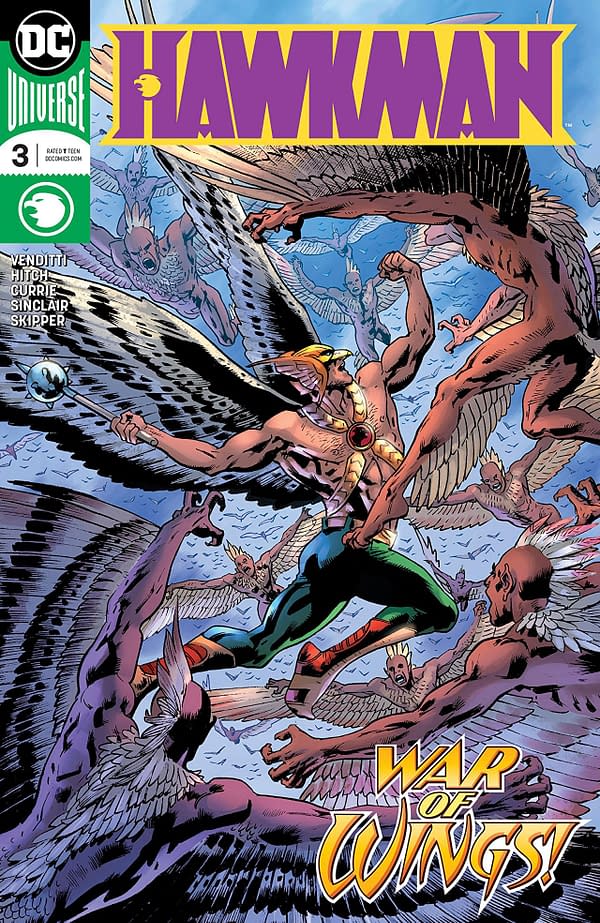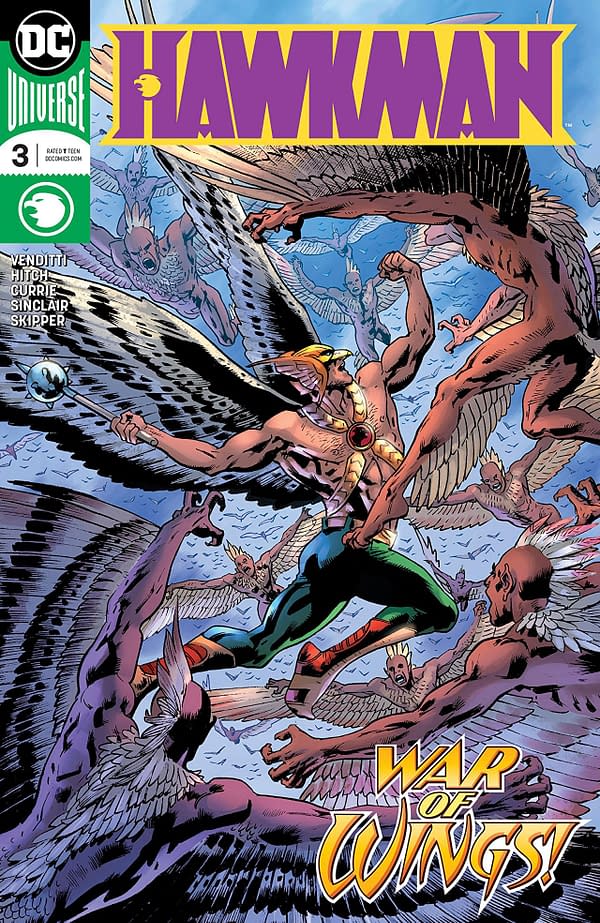 I'm not sure if Hawkman is necessarily my favorite currently-running comic series, but I can say with confidence it is the one that most excites me to read. Robert Venditti and Bryan Hitch have already shown that they can write a compelling Hawkman comic, and it's an absolute joy to read.
#3 is no different, opening up with the Winged Warrior fighting a freaking Tyrannosaur. Following that up with Feitherans, which resemble the classic Man-Hawks which often plagued Carter in the past, is a masterstroke.
No disrespect to the likes of Shadow Thief or the Gentleman Ghost, but I have always enjoyed it a lot when Hawkman just fights monsters. Carter has a proud history of tussling with terrifying creatures, and it's nice to see that idea taken into this new run.
We don't learn anything more about Carter's expanded history in this issue, but, given what we did get, I'm alright with that for now.
We've gone back to the archaeologist roots of Carter, but he hasn't lost the warrior's tenacity either, which was always one of my favorite things about this character.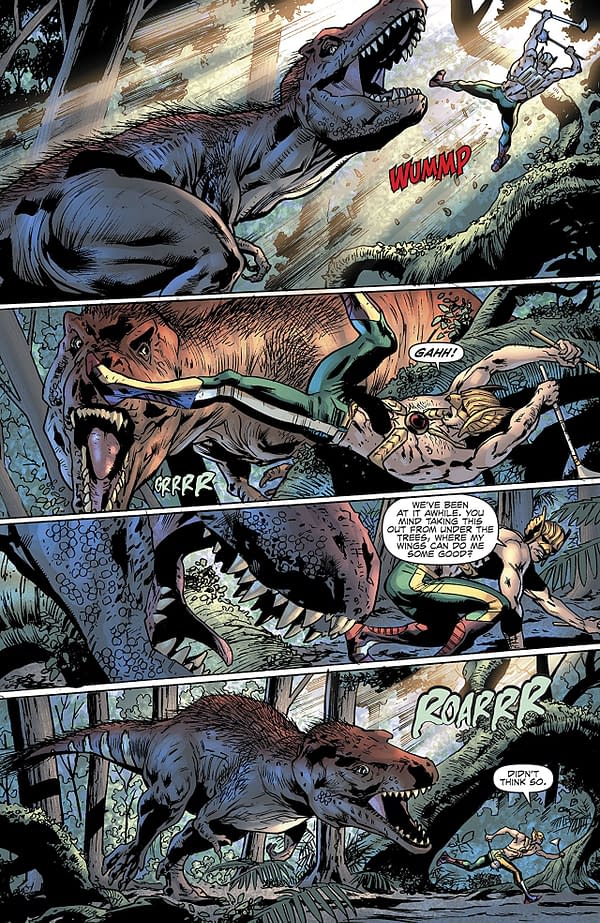 Hitch's artwork is phenomenal. The fight scenes are breathtaking, the detailing is downright pristine, and the scenes in the sky are gorgeous. The inkwork of Andrew Currie, Paul Neary, and Hitch himself solidifies it all well. Alex Sinclair and Jeremiah Skipper wrap it all up with wonderful color work.
Hawkman #3 is light on plot, but it's heavy on excitement, personality, and Carter fighting monsters. It is a joy to read and comes highly recommended. Check this one out.
[rwp-review-ratings id="0"]
[rwp-review-form id="0"]