"He Made Batman, No One Else. Kane Had Nothing To Do With It. Bill Did It All" – Carmine Infantino On Bill Finger Marc Tyler Nobleman is an author and comics historian who has written Boys of Steel: The Creators of Superman with illustration by Ross MacDonald, and Bill the Boy Wonder: The Secret Co-Creator of Batman with illustration by Ty Templeton. He has also given a TED Talk about Bill Finger and his role in the creation of Batman.
Nobleman has recently posted a number of previously unpublished interviews with important comic book creators of the Gold and Silver ages, done during his research on Finger. There's a bunch of must-read stuff there about Finger from Irwin Hasen, Arnold Drake, Joe Kubert, Sheldon Moldoff, Jerry Robinson, and lots more.
There's a treasure trove of material there, and I know I'll be setting aside some time to go through it all this week. It's good timing, as I've been thinking recently that with the 75th Anniversary of Batman's first appearance in Detective Comics #27 coming up in about 8 months (the issue hit the stands around the week of April 18, 1939, and I know of one copy with an April 19 arrival date stamp), it's time to get ready for that and dig deep into the history of Batman.
Here's an excerpt of Nobleman interviewing the legendary Carmine Infantino in 2006 on the subject of Bill Finger:
How well did you know Bill Finger?
I knew him quite well. He was a lovely man. I came into the company a lot later than the period we're talking about. I don't think he was even doing Batman at that point. He was doing other characters at DC.
Tell me what you thought of him as a person.
Wonderful. He was a brilliant writer. I think he created all those villains in Batman. He made Batman, no one else. Kane had nothing to do with it. Bill did it all.
Did he say that himself?
Bill was very upset. Bill had been promised compensation by what-the-hell's-his-name, Kane. Kane, Kane's father promised him all kinds of—he never got a nickel out of them, by the way. And also, when Kane settled his suit, he got a million dollars on Batman. And again, Bill got nothing out of that. He ended up doing whatever he could get out of DC. In the original stuff, Bill created all those wonderful villains. He was sensational. He had nothing for it.
Where do you think he was inspired to come up with the things that became signature Bill Finger stuff?
He and Jerry Robinson, there's an argument about who created the Joker. Bill showed me a drawing—Bill used to go to Steeplechase out in Coney Island, Brooklyn. On there was a character that looked like a joker's head. Bill went out there one time and Bill showed it to me. He made a copy of that head. And then he said [unintelligible] the villain the Joker. That, the Penguin, the Two-Face, he did them all. Now Jerry Robinson claims the Joker he created, Bill didn't create that. Who can prove what? I don't know. Bob claims he saw Conrad Veidt, and that made him create the Joker. So everybody's created the Joker, but I tend to believe Bill, because [if ?] keep creating characters, and Bill kept creating all those villains, the Penguin, Two-Face, on and on and on. Maybe I'm crazy. Bill died broke.
What did he think of when Jerry Siegel and Joe Shuster were fighting for their—
He didn't talk much about that. He may have talked to some other people, but never did it to me. The only thing he was angry about, he talked to me a lot, was Batman. Very angry. He never got nothing out of it. And he was the heart and soul of Batman. He took the character on, he created the kid, Robin, all these characters.
And go check the rest of the Infantino interview out on Nobleman's blog.
[youtube]http://www.youtube.com/watch?v=SkDA3nhfMSQ[/youtube]
---
---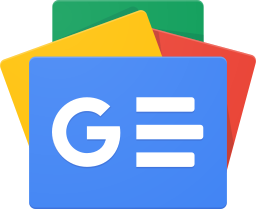 Stay up-to-date and support the site by following Bleeding Cool on Google News today!