"Hellmouth" #2: Buffy and Angel Team Up to Battle Drusilla
I have to admit that I have been a pretty big fan of BOOM! Studios new take on the classic Whedonverse characters from Buffy the Vampire Slayer and Angel. The characters feel very much like they did in the late '90s, but with the added benefit of, you know, cell phones. Plus, Willow starts out the comic gay already, since having a gay primary character shouldn't be a big surprise anymore. With the new Buffy the Vampire Slayer/Angel: Hellmouth limited series, BOOM! has taken Buffy Summers and her closeted vampire buddy, Angel, and thrown them into the newly opened Hellmouth to try to stop Drusilla from destroying the world.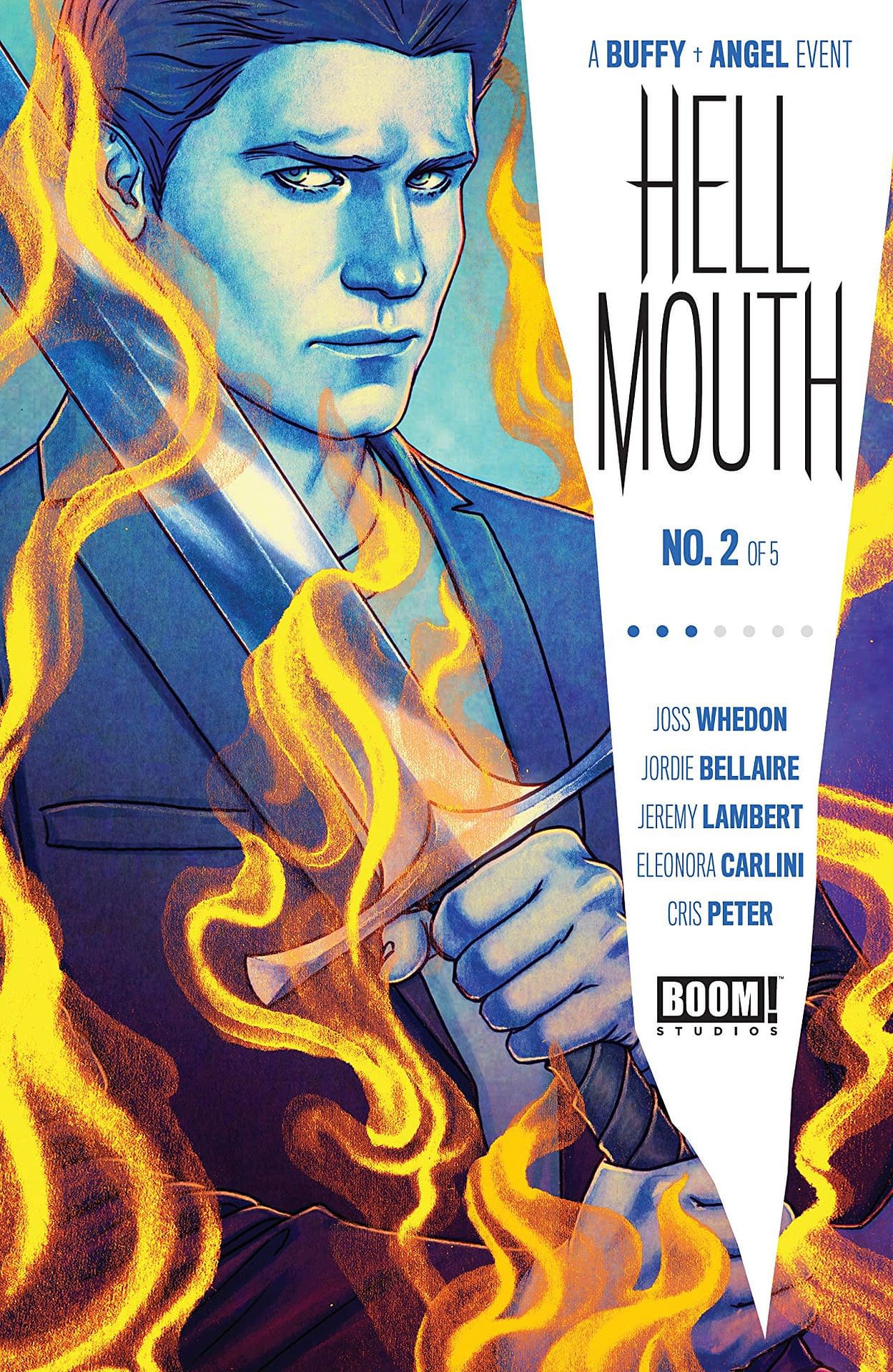 Or whatever the hell it is arch villains do these days.
Buffy and Angel must find a way to work together as the Hellmouth begins to open and evil spreads across Sunnydale. But can Angel keep his true identity a secret from Buffy, or will the Hellmouth force him to reveal the monster within?
Writers Jordie Bellaire and Jeremy Lambert do a pretty good job with the dialogue, with that patented Whedonesque patter coming gamely out of the characters mouths. They've also done a pretty nifty job of making Angel seem a lot more grounded, since his background and failures have been explored pretty well in his stand-alone series.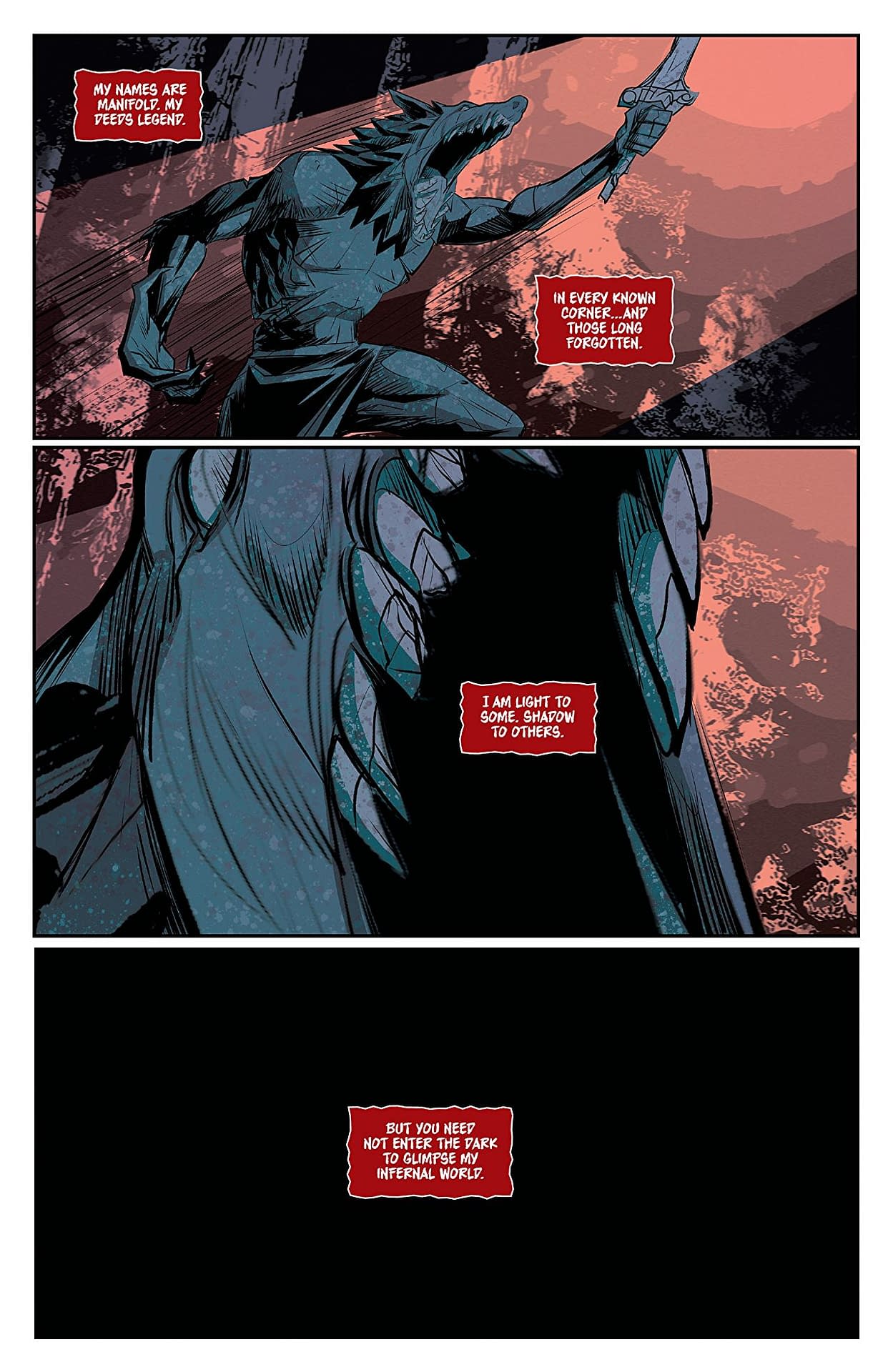 I am also enjoying the art from Eleonora Carlini, who has a pretty good eye for action. Her characters are consistent, if not overly cartoonish, but it works pretty well here. You're not getting characatures of the original actors by any means, but you know full well who you are looking at panel to panel. The color work from Chris Peter is bold and moody, which carries the atmosphere of the book along beautifully.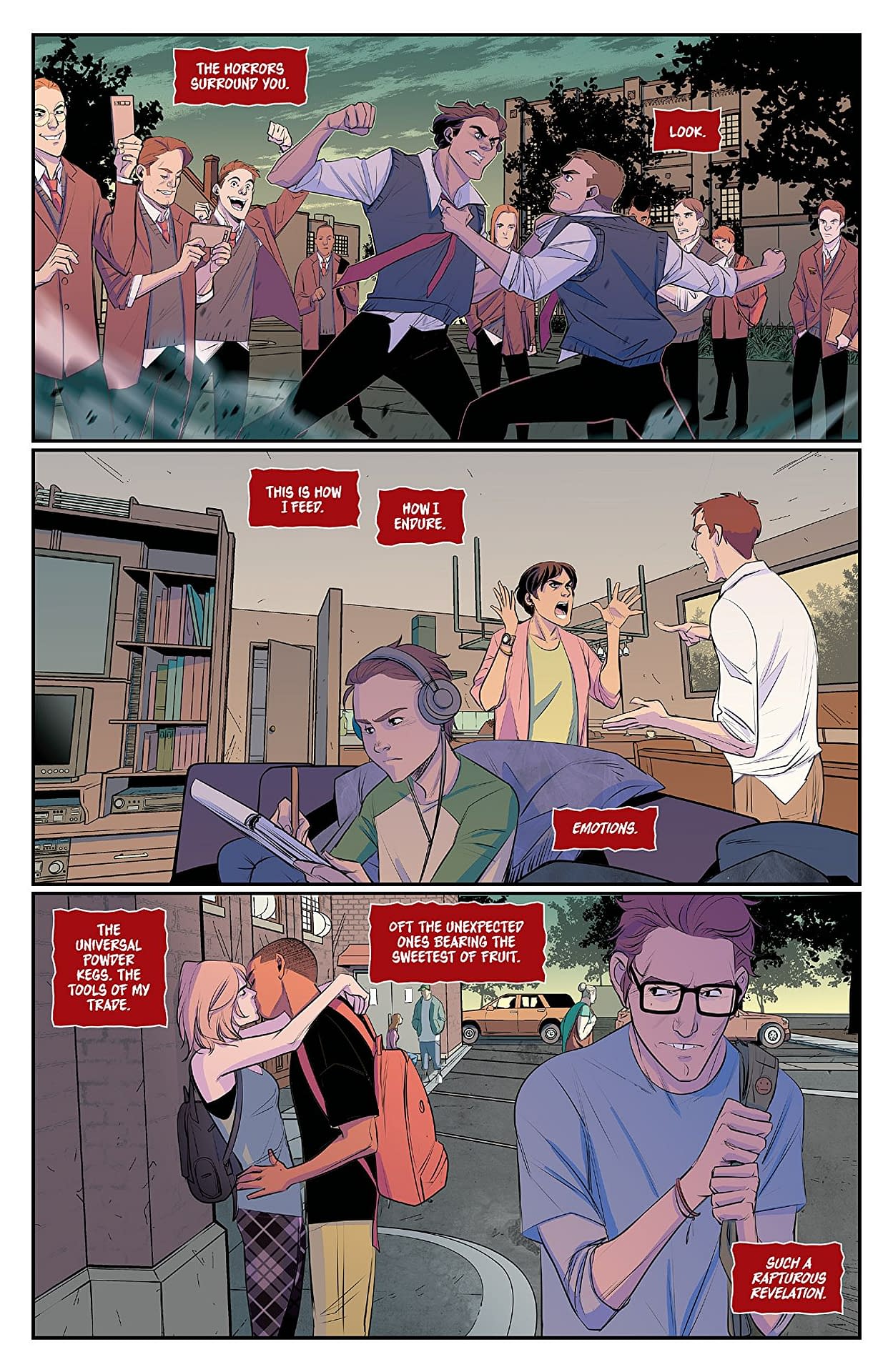 Buffy the Vampire Slayer/Angel: Hellmouth #2 is by no means a masterpiece of sequential storytelling, but it is a very entertaining, well told tale with familiar friends that you might want to spend some time with again. Recommended, especially for fans of the classic series.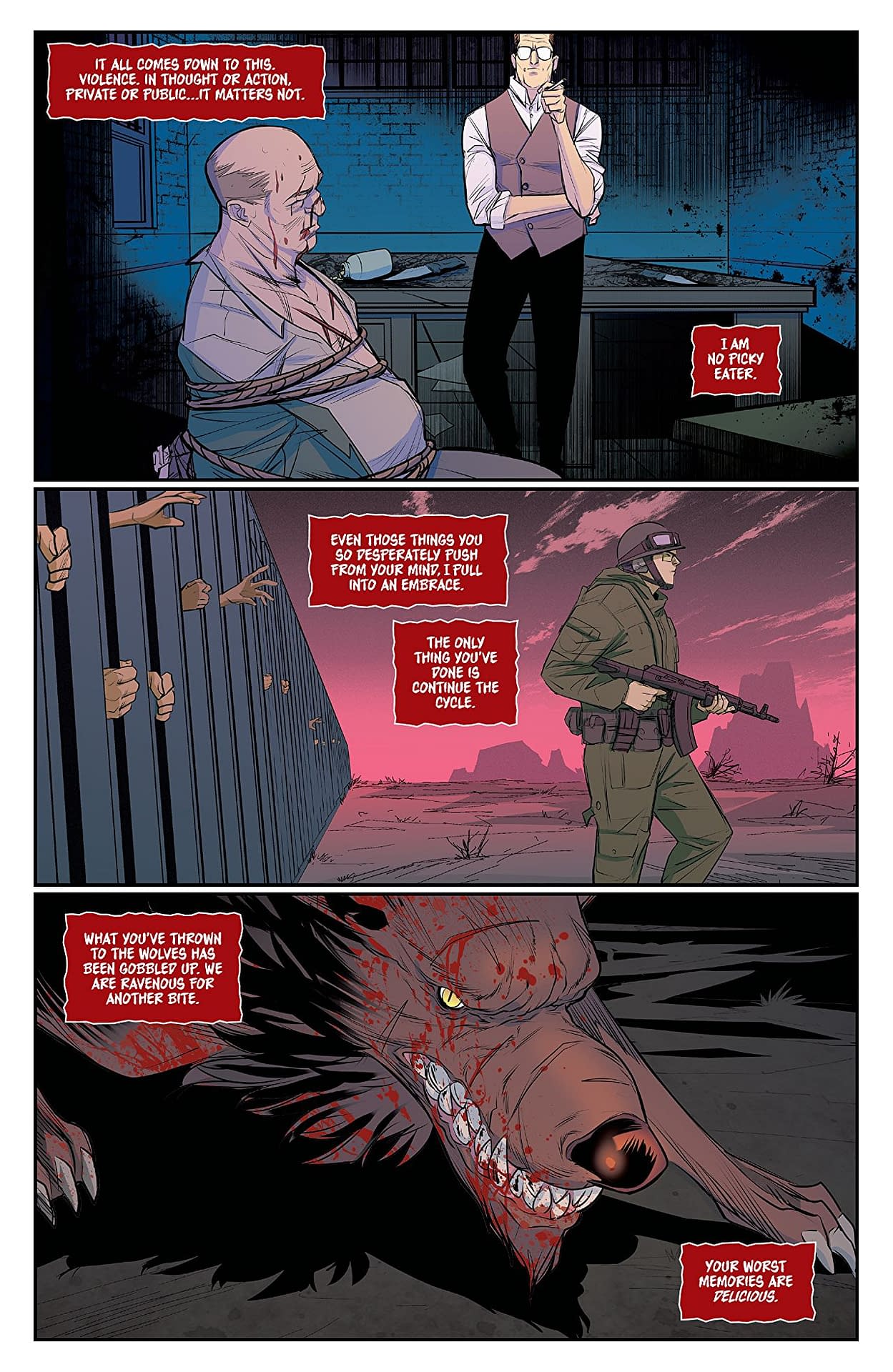 Stats: Written by: Jordie Bellaire and Jeremy Lambert; Illustration by: Eleonora Carlini; Colors by: Chris Peter; Letters by: Ed Dukeshire; Editor: Jeanine Schaefer; Publisher: BOOM! Studios; Release date: November 13th, 2019; Cover price: $3.99; 27 pages. Rated 12+ for fantasy violence and adult themes.