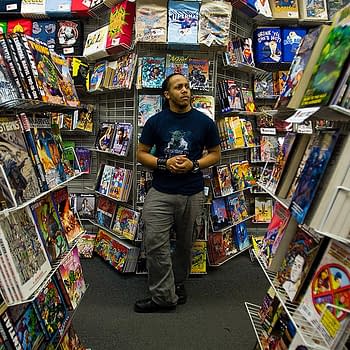 Bleeding Cool has talked about how BOOM! Studios, Dark Horse Comics, DC Entertainment, Diamond Select Toys, Dynamite Entertainment, IDW Publishing, Image Comics and Marvel Comics are all funding a new push to subsidise the installation of POS systems into comic book stores, to encourage a matter management of stock and instant responses to increased demand.
But while that may improve the performance of hundreds of stores, there's something else the coalition of willing really want. Hundreds more comic book stores. And they are giving existing stores better terms to encourage them to start up a new store in a different location.
Those who participate, ordering enough product to start a new store (or moving their existing store into a new location), will receive massively increased discounts of existing trade paperbacks and graphic novels, as well as consignment programmes which will allow them to put off paying for them over six months, and even return unsold stock after that.
There will be increased discount for ordering new comics for the first two months of business, again allowing retailers to return unsold stock after three months. And special new store starter kits with free trade paperbacks and graphic novels to showcase the best of the industry.
This kind of programme will assist the profit-wrenching cost of opening up new stores by ameliorating many of their costs, at least those associated with the direct market, and enable stores to find a level of orders and sales for a new location, without being too conservative in their ordering decisions.
So… which stores wold you like to see open new branches?
Enjoyed this article? Share it!