Orson Scott Card, DC Comics And Personal Views
As previously reported, DC issued the following response to concern around Orson Scott Card writing a story in the digital first comic The Adventures Of Superman;
"As content creators we steadfastly support freedom of expression, however the personal views of individuals associated with DC Comics are just that – personal views – and not those of the company itself."
But is that entirely true? It did get me thinking. Certainly DC have acted on personal views and statements, before.
Dwayne McDuffie was dropped from writing JLA for posting candidly on the DC message boards about his working relationship with DC on the title, including his own failings – but only when they were collated by my old Lying In The Gutters column at CBR.
Chris Roberson saw his Cinderella series dropped for tweeting that, in light of the decision to publish Before Watchmen, he found DC to be lacking in ethics.
Micah Wright was dropped an issue before the conclusion of Stormwatch Team Achilles, for saying that he was an ex-Ranger when he wasn't, the book's final issue remaining unprinted.
Mike Miller has stated he was blacklisted at DC Comics for expressing not-too-dissimilar views to Orson Scott Card, though he returned last year for DC's Looker. Some believe this is also the reason that conservative comic book writer Chuck Dixon was unceremoniously dropped by DC, though he has refused to comment on the details.
But there are other views that some may find problematic that haven't received such censure, such as current Batman writer John Layman tweeting;
I'll never write a comic where drug dealers are bad guys because to me drug dealers are heroes.

— Layman (@themightylayman) February 15, 2013
I have been told that DC Comics are happy to ignore any and all controversial statements, until I reported them – which included those of Dwayne McDuffie and Chris Roberson above. Well then…
Laws against homosexual behavior should remain on the books, not to be indiscriminately enforced against anyone who happens to be caught violating them, but to be used when necessary to send a clear message that those who flagrantly violate society's regulation of sexual behavior cannot be permitted to remain as acceptable, equal citizens within that society.
The goal of the polity is not to put homosexuals in jail. The goal is to discourage people from engaging in homosexual practices in the first place, and, when they nevertheless proceed in their homosexual behavior, to encourage them to do so discreetly, so as not to shake the confidence of the community in the polity's ability to provide rules for safe, stable, dependable marriage and family relationships.
If nothing else, I'd like to be fair…
---
---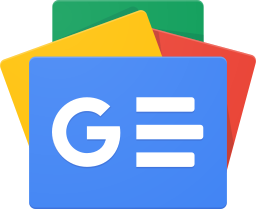 Stay up-to-date and support the site by following Bleeding Cool on Google News today!