HP Lovecraft Meets Stephen King Meets The Walking Dead – Afterlife With Archie Is A Real Horror Comic It was a Bleeding Cool scoop from San Diego Comic Con that retailers were going to be asked not to stack Afterlife With Archie with their other comic books. But it looks like it's going further than that.
Today, Archie Comics made it official, with ex-Marvel's Jim Sokolowski telling comic book retailers;
I've been hearing that some of you think that AFTERLIFE WITH ARCHIE is like any other Archie title, or maybe like Archie meets Kiss. THAT IS INCORRECT!

I've read the scripts (Roberto Aguirre-Sacasa) and seen the pages (Franchesco Francavilla) for issue #1…

We all know the Archie gang. Good kids. Living in their peaceful community, where the biggest problem is "Who's going to the dance with Archie…Betty or Veronica". We grew up with them. We like them. Like I said, good kids. That is NOT Afterlife with Archie!

Take some H.P. Lovecraft, mix in a scoop of Stephen King, add a dollop of Walking Dead and pour this horrifying mixture over idyllic Riverdale. We've never seen Archie and the gang have to deal with anything close to this level of BAD. We'll see who steps up and who shuts down, who leads and who falls. We'll learn things about the denizens of Riverdale that the previous 70+ years of stories never would have told. That IS Afterlife with Archie

We'd like you and your customers to join us ion this strange trip..

Afterlife with Archie is an on-going $2.99 title. The 1st issue goes on sale in your stores on October 9 (kicking off NYCC, for those who keep track). Here's a list of what we're doing to help you sell this "out of the crypt" Archie title.

– * Variant covers from Franchesco Francavilla, Tim Seeley, and Andrew Pepoy

– *A retailer specific variant featuring "Your Store" by Robert Hack

– *4"X6" Promotional Postcards to distribute to your clientele (coming from DCD, let me know if you need more than you receive).

– *There will be NO Newsstand Distribution for Afterlife with Archie. This is rated Teen + and should be racked with similar product. It should not be racked with other Archie comics.

If you're still not convinced that this is a "real horror comic", e-mail me and ask for a copy of the script for the 1st issue. I'll be happy to share it with you. I only ask that you don't share it with the press/blog/gossip/twittersphere.
Please don't.
We're excited about this new launch and truly appreciate your help and support in making Afterlife a hit. If you have any ideas you'd like to share (or just need more postcards), don't hesitate to contact me.
Just like with Kevin Keller and his future military interracial marriage, this is just one of those things that a few years ago you'd never have thought you'd have seen, or only in an unofficial parody that was shut down by the Archie lawyers…
Seriously, you want to buy it now, don't you?
---
---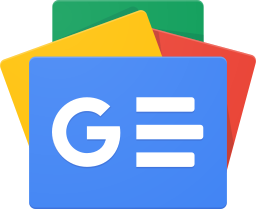 Stay up-to-date and support the site by following Bleeding Cool on Google News today!