When you hear the name Humpty Dumpty, you most likely picture an egg or a egg-shaped person. It's a common thing. We've seen it in cartoons, movies, and comics for all of our lives. This made the nursery rhyme seems kind of strange, saying that the King's horses got involved in trying to put him back together. Horse hooves on egg shells seems like a bad idea. But the whole egg thing is there. Even the DC Comics villain of the same name has an egg-like look (as depicted here by Ryan Sook from Arkham Asylum: Living Hell).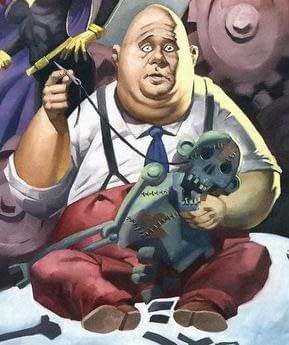 But look at the actual Mother Goose poem/rhyme:
Humpty Dumpty sat on a wall,
Humpty Dumpty had a great fall;
All the king's horses and all the king's men
Couldn't put Humpty together again.
Nothing about an egg there. Where did the idea he was an egg come from? You can lay that at the feet of author Lewis Carroll whose 1872 novel, Through the Looking Glass, contained images of Humpty as an egg. That portrayal carried forward ever since.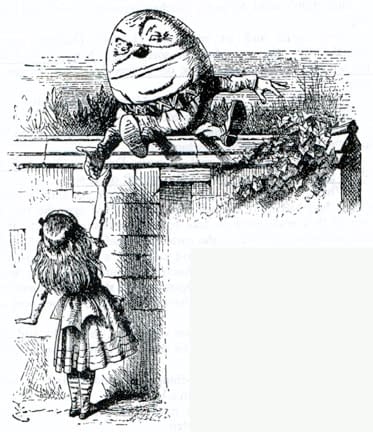 You might be asking yourself: if he's not an egg… then what is he? Well, to start with, he's not a he at all… but rather an it. According to several historians, Humpty Dumpty was the nickname of a mortar cannon during the English Civil War (1642-1649). The city of Colchester was under the control of a group of Royalists (those who wanted King Charles I to rule without Parliament) and to protect the city from Parliamentarians, they built several large cannons on the walls. Humpty Dumpty was used to bombard the enemy, preventing a full-scale assault. Around July 14th of 1648, the Parliamentarians used their own cannons to blast away the wall underneath Humpty Dumpty, causing the great cannon to crash to the ground where it was not recoverable by the men (or horses) that supported the King.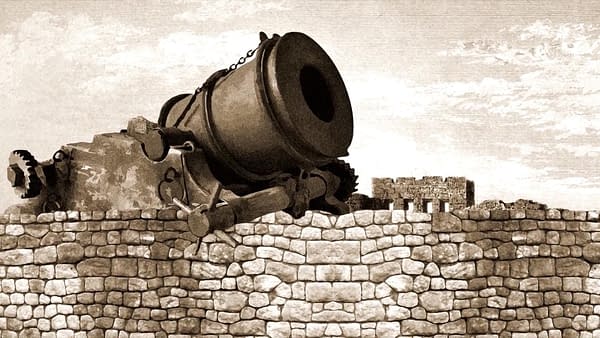 Suddenly the idea of horses being used to try and salvage a mortar cannon makes a lot more sense. However, Colchester fell and the Parliamentarians won the day in 1649.
Sources: Knowledge Nuts, Rhymes.org
Enjoyed this article? Share it!