Hunt for Wolverine: Weapon Lost #2 Review – Red Herrings that Tell You they're Red Herrings
[rwp-review-recap id="0"]
Daredevil, Misty Knight, and Frank McGee have more leads than they could possibly chase. Cypher is narrowing them down as best as he can, and the three detectives chase down the relevant ones while they can. Nothing they search gives any information, but, in a Saskatchewan ranger post, a cluster of forest rangers hold out against a clawed beast for as long as possible.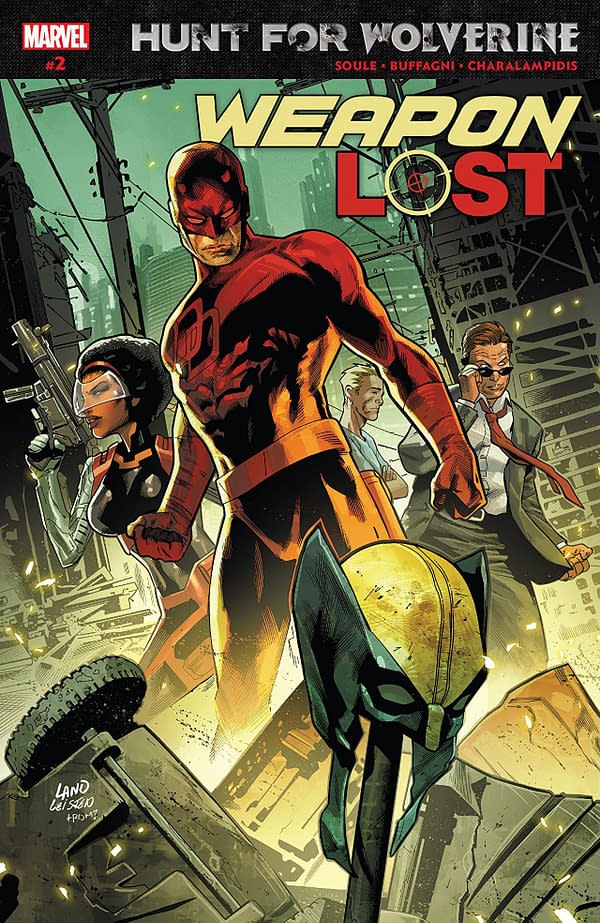 The investigation of Weapon Lost continues with a slow boil as this oddball team are led on a wild goose chase by internet lies and conspiracy. As such, much of the comic is Misty Knight and Frank McGee beating down random doors across North America (thanks to an Inhuman jet) and finding nothing.
The introduction of the Saskatchewan scene in the early pages of the comic doesn't help either. You know that's where the real story lies, so you're just waiting for Daredevil and the others to learn of it.
There isn't a lot of interesting character interaction to make up for it either. You do have a few good little moments like Misty consoling a guy who thinks he's about to be arrested for lying about seeing Wolverine and biker bar fight with Frank. That's really it though, and whether that can support a comic is a dubious prospect.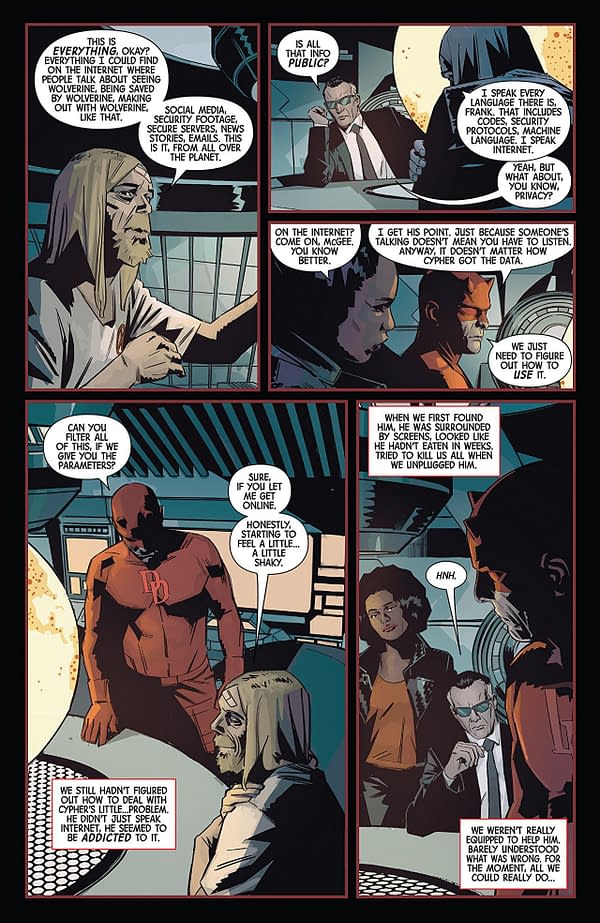 Matteo Buffagni's artwork is still incredible at least, and the comic is imbued with a lot of personality on the merit of the art alone. It's cold and ethereal yet highly detailed and textured. It's damn gorgeous, and Jim Charalampidis supports it well with a darker yet still balanced color palette that drives home the detective comic aesthetic well.
Hunt for Wolverine: Weapon Lost #2 isn't a bad read, but it is an uneventful one until the final few pages. You know where the plot is going, and you're left waiting for the book itself to catch up. The art is fantastic and the biggest saving grace of the book. I can recommend it, but it is a tentative recommendation. This comic isn't required reading. That said, feel free to check it out.
[rwp-review-ratings id="0"]
[rwp-review-form id="0"]