So… I Just Bought a TARDIS… Help?
It was a former Sky News editor who tipped me off. Because she knew that I liked this sort of thing. A Gumtree ad in their freebies section. Wanting someone to just pick this up and take it away, or it would be disposed of. The following day.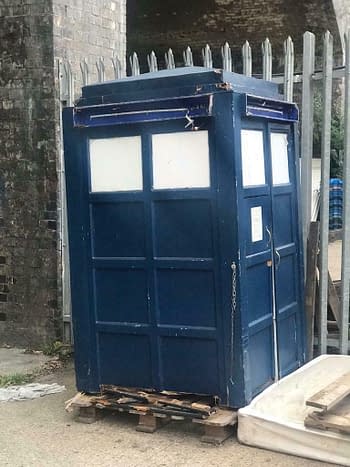 An original Tardis/Police Box used on set. Needs a lot of TLC as water damaged but a collectors dream! Available free to anyone that can come and collect. Collection from Hackney – large van required. Any questions email me.
Now, it is worth pointing out that in the first-ever episode of Doctor Who, the TARDIS had landed in a junkyard in Totter's Lane, Shoreditch. Which isn't far from Hackney at all. But it was rather far from me. So I took a punt and spoke to the owner, Fabio who was pleased to hear that I may be able to give it a good home, if only temporarily. So I did. Jumping onto Google, I found a company, shift.online, who said that could pick it up and deliver it that evening for £88. And three hours later…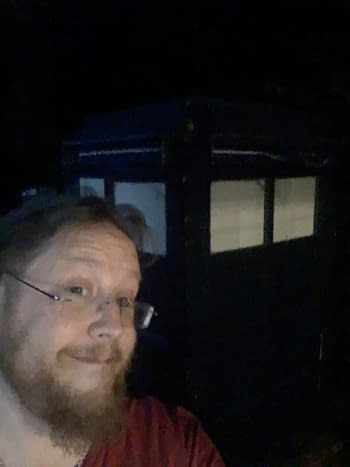 I have a TARDIS. I mean, whatever you think of it, this is one hell of an impulse buy. But even in the light of day it seems like a good idea.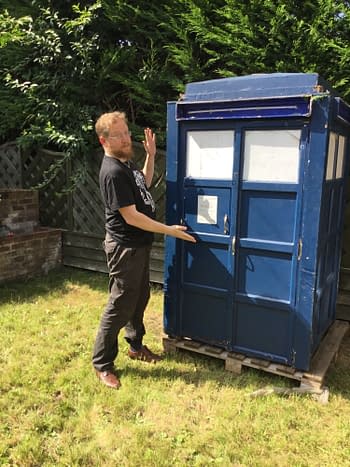 Is it one that was used on set? Fabio wouldn't give any further details as to where or when he may have acquired it. The sign seems to have broken – in transit or before, that wasn't clear. So I feel a repair job coming on.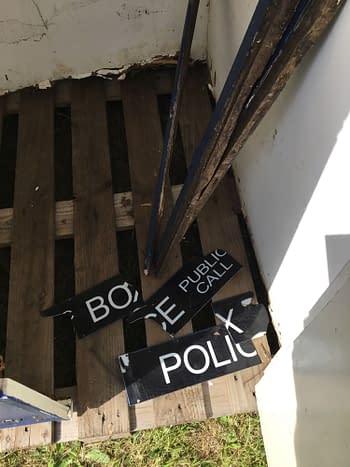 But I have a TARDIS. In the front garden. I can use it to store stuff. Or put in a little chair and work out of it.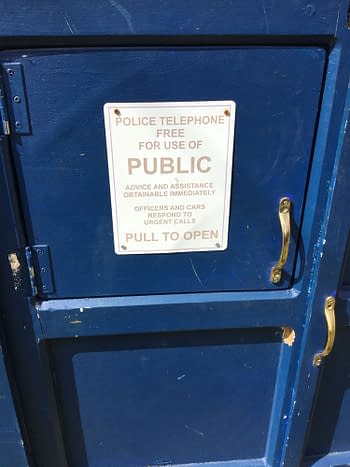 It needs a bit of sprucing up, the sign needs fixing, a repaint, a reattachment, and I need to get a light on the top from somewhere – but here's the question, Is it genuine? Anyone out there able to tell me? Was it used by the BBC for filming or licensed from them in any capacity for promotional reasons? Or just knocked together by a dad for their kids to play in? It must be smaller than that one from the TV show… but I genuinely don't know.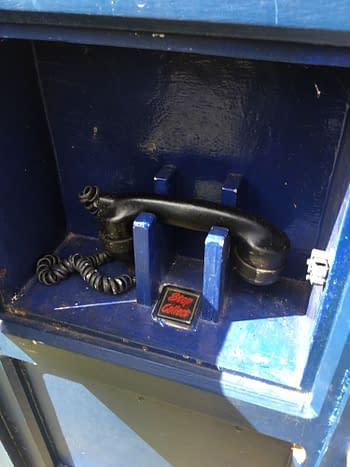 But I bet someone reading this out there does. Get in touch, Come by Kingston Vale and check it out yourself.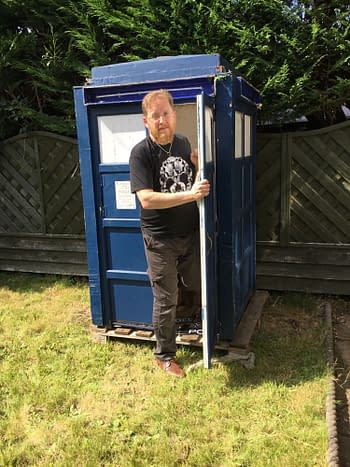 And more importantly, is there anyone who might be interested in giving it a more permanent home one day? After I've covered it in fairy lights of course. I can run a power socket out through the cat flap…
Oh yes, obviously we're not moving house anymore.