I Seem To Have A Comic Published Today. Somewhere.
Today sees the publication of Jonathan Hickman's God Is Dead #37. Written by Mike Costa and drawn by Nahuel Lopez, he continues the tale of a world in which God died and in his place all the other deities came back. Guest writers of the series included Alan Moore, Si Spurrier and Kieron Gillen. It is published by Bleeding Cool's owner, Avatar Press.
Well, in the back, I was asked to write a couple of short stories around religious themes, though not tied to the God Is Dead storyline. My first, Ark-To-Go, was drawn by German Erramouspe who is honestly, far too good for me and is more likely to be found drawing the likes of Disenchanted and Dark Gods. And it's out today.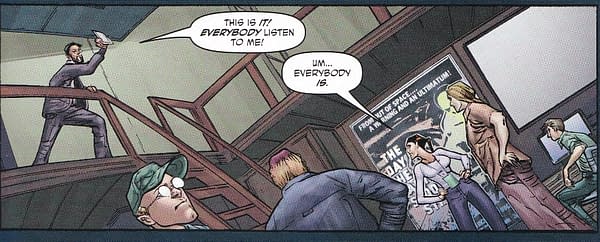 Not in solicitations, not in PR, and it's only 6 pages long, The second half will appear in God Is Dead #38.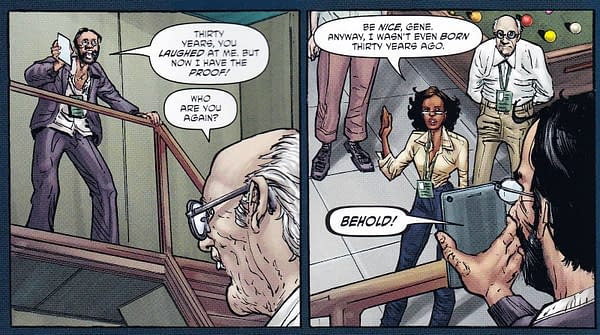 It's been a while since I've had a comic book published – and I really should revisit the third book of The Many Murders Of Miss Cranbourne. But it's a nice thing for now.
Tell me what you think. Just don't tell too many people, okay?
Comics courtesy of Orbital Comics of London, who will be making their first trip to San Diego Comic Con together later this week. But first, they have a signing with Si Spurrier today and an exhibition launch and talk with Mark Buckingham on Saturday…