IDW's Batman vs. Maxx and Star Trek vs. Transformers in September 2018
io9 has the news on IDW's Star Trek vs. Transformers and Paste Magazine has news on IDW's Batman/Maxx, two IP crossovers happening in September 2018 in comic book form.
Star Trek vs. Transformers, a four-issue mini-series from John Barber, Mike Johnson, Philip Murphy and Leonardo Ito will take on the imagery of 1973 Star Trek: The Animated Series and the 1984 Transformers cartoon.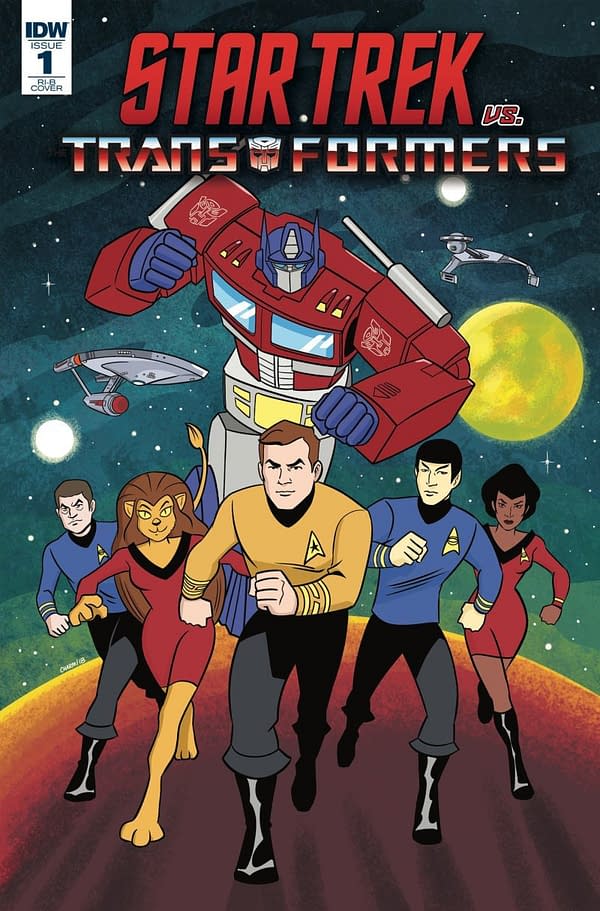 The series will begin in the Star Trek universe, when the U.S.S. Enterprise answers a distress call on the edge of Klingon Space, only to find a dilithium mine under attack from 20th century-era jets and helicopters. When a certain red truck shows up to lend a hand, however, Kirk and the crew discover that there's more than meets the eye to their new vehicular friends and foes.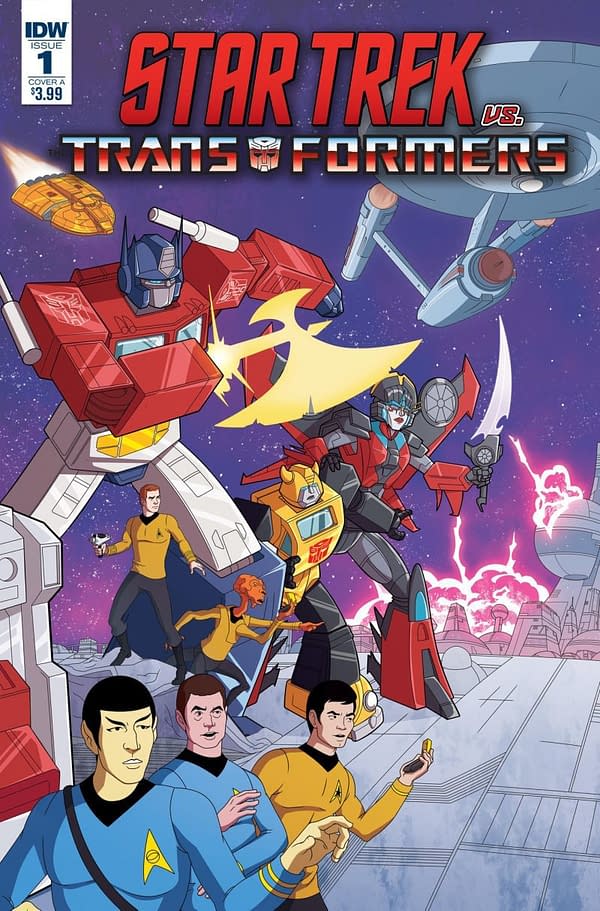 And Batman/The Maxx: Arkham Dreams, a five-issue mini-series by Sam Kieth with Jim Lee variant covers.
When a devious new doctor at Arkham Asylum conducts unconventional forays into the human psyche, he kicks off a disastrous chain reaction by experimenting on Arkham's newest patient: The Maxx! The city of Gotham soon begins to merge with the Outback, The Maxx's psychedelic mental landscape. It's up to Batman to save Gotham and all of reality… but only by joining The Maxx on a trip into the darkest depths imaginable: the twisted minds of Batman's greatest enemies!
The first issue of Batman/The Maxx: Arkham Dreams will be available digitally and in comics stores this September. Check out an exclusive first look at Kieth's cover below.