Posted in: Comics | Tagged:
---
IDW's Chris Fenton Reportedly Files $30 Million Suit Against Valiant's Owners DMG
Gene Maddaus at Variety reports that Chris Fenton has filed a $30 million suit against DMG Entertainment, the Chinese investors behind Valiant Entertainment. Fenton left DMG in February last year has held the position of Senior Advisor at IDW since December.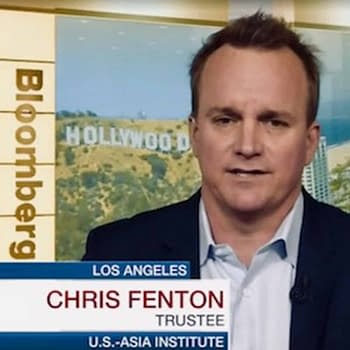 Before that, he was an agent at William Morris and was President of DMG Entertainment Motion Picture Group & General Manager of DMG North America. Where, according to his LinkedIn profile he was busy 'orchestrating, internationally, the creative and business activities of DMG – a multi-billion-dollar global media company headquartered in Beijing and publicly traded on the Shenzhen Exchange. Specifically, Fenton supervised the development, financing, production, marketing, and distribution of DMG's globally-focused entertainment content. In addition, he managed DMG's vast library of intellectual property as well as directed the M&A and strategic investment usage of DMG's capital resources. DMG grew from a 35-employee private company worth $100 million to an 800-employee company worth $5 billion during Fenton's incumbency.'
It's understood that Fenton was also the person who most facilitated the buyout of Valiant Entertainment by DMG, but that he left shortly afterwards and took up a competitive position at IDW.
Variety states that the suit accuses 'the founders of cutting him out of wealth generated by an IPO and then running the company into the ground.' That, on leaving DMG in February last year, 'he was fired after complaining that the founders had reneged on their promise to make him "rich" after the IPO of the Chinese portion of the group.' And that the suit alleges that they "have fled China and left DMG's presence in China in shambles, with hundreds of employees losing their jobs." And that Dan Mintz, Wu Bing, and Peter Xiao are named in the suit, accused of 'reckless risk-taking, and of engaging in complex financial manoeuvring to get money out of China.'
None of these claims have, of course, been tested by the courts. At the time, his departure from DMG was reported as his choosing not to re-up his contract and that he would transition to a consultancy role.
And they continue into the bizarre, alleging, 'the founders borrowed hundreds of millions of dollars secured by DMG stock and used the funds to buy a $20 million mansion in Beverly Hills, multiple airplanes, including a $30 million Bombardier jet, and luxury vehicles, including Rolls-Royces, Bentleys and Ferraris. The suit says that the founders also took on millions in debt to pay for experimental regenerative medical treatments.'
I'm sure there's a Bloodshot plot in that, right?
Variety reports that suit also alleges that 'Mintz asked Fenton to propose an unusual deal to A-list actors, directors and producers. Under the terms, DMG would give the artist $45 million over three years. In exchange, the artist would give DMG $30 million over the same period. The cost to DMG would be hidden, while the money received would be booked as revenue. According to the suit, the goal of the arrangement was to take advantage of the company's high stock multiple. Fenton's suit says he actually tried to pitch the deal to one A-list actor and a producer, without success. An attorney for one of them told Fenton it did not "pass the smell test."'
The actor and producers are not named, sadly… more as we hear it. Valiant and IDW, naturally, are not saying anything.
UPDATE: DMG has provided the following statement: Chris Fenton's frivolous suit against DMG Entertainment is a fabrication of his own imaginations. None of the claims asserted by Chris Fenton in the unfiled complaint have any merits. DMG is looking forward to defending this case to expose the true nature of Chris Fenton to the industry.
While DMG's attorney tells me: 'My client's position is that Chris Fenton's assertions in the complaint, published by Variety without proper fact checking, are factually wrong. Specifically, Chris Fenton had been a contracted employee by DMG Entertainment for four (4) years and not 17 years as he asserts. Chris Fenton's contract was terminated due to his poor performance and asset mismanagement of investments which costs DMG millions of dollars. During his tenure Chris Fenton was not tasked to work for Yinji Entertainment & Media Company, a Chinese publicly traded company. During his tenure he was paid an annual salary of $200,000 plus $800,000 per year as part of the purchase of his talent company. His contract did not promise him any bonus or other compensation other than his $200,000 annual salary. Chris Fenton also misled the company in the purchase of his talent company which dramatically underperformed his stated revenue projections.'
So there's that…
---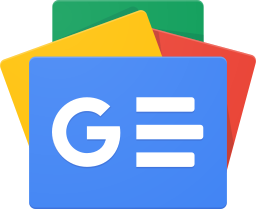 Stay up-to-date and support the site by following Bleeding Cool on Google News today!