If You Were A Hugo Awards Controversy, My Love A quick recap. Some people think the sci-fi/fantasy Hugo Awards are biased towards progressive, liberal, feminist works against the good ol' fashioned, meat'n'potatoes Boy's Own Stories of yesteryear. After considerable online fracas, as the Rabid Puppies/Sad Puppies, they organise to get books that they approve of onto the Hugo Awards shortlist. They succeeded last year, dominating the ballot. But not one of their books wins the actual award for its category, with No Award beating those categories that only had Puppy nominations. Naturally #Gamergate got involved at some point.
Will second time be the charm? Theodore Beale, aka Vox Day of the Rabid Puppies, is at it again.
One of his recommendations for Best Short Story is something he published on his own web site, If You Were an Award, My Love, by Juan Tabo and S. Harris.
If I were still Taller, Stronger John Scalzi, I would rage against Puppies, Sad and Rabid, and my friends the League of Social Justice Warriors would rally to fund new research into defeating Puppies. Money would flood into the World Con. Biologists would try to figure out how to give rabbits jaws with big sharp teeth. Then I would know that I lived in a world of magic where anything was possible and a story with no fantasy and no science and very little fiction could be nominated for a Hugo©.
The story is a parody of Rachel Swirsky's If You Were A Dinosaur, My Love which won the 2013 Nebula Award for Best Short Story, and was nominated for the 2014 Hugo Award for Best Short Story. Beale and his crew often point to "Dinosaur" as the kind of "SJW crap" that isn't real science fiction/fantasy and has no place in the Hugo Awards.
Despite it being a fantasy piece about the author's partner turning into a small Tyrannosaurus Rex and having already won the Nebula.
Anyway.
Beale is trying to game the award again with a story that targets his believed arch-nemesis sci-fi writer John Scalzi, whom he calls "McRapey" and some gratuitous fat-shaming of Rachel Swirsky thrown in to boot.
This means war.
I hear that a number of Hugo nominators are casting spare votes for the short story If You Were A Puppy, My Sweet, written by ComicMix VP Glenn Hauman and author David A. Mack, who's also written for Boom! (but is not the Kabuki artist). Others are putting it in for Best Fan Writing.
If you became something different, all you'd do is howl strange love songs to your legions of the spittle-flecked, and you'd respond to nothing but dog whistles. Even so, in spite of evidence and experience, I'd try to reason with you.
Hauman went after Beale with a scalpel last year about his messing with the Hugos, and Beale, who finagled nominations for Best Editor despite being apparently unable to read English, suggested that Hauman was either calling for false reviews or making death threats apparently unaware that "put down" means "to insult".
https://twitter.com/voxday/status/588262749215531010
Nomination ballots for this year's Hugo Awards will be accepted from January 28, 2016, to Thursday, March 31, 2016, 11:59 PM PDT. More information about the Hugo Awards, including details about how to submit a nominating ballot, is available here. Nominations may be submitted by postal mail or on-line.
I'm going t guess that most will be on-line.
I look forward to seeing what the final ballot looks like.
Image from Reading SFF.
---
---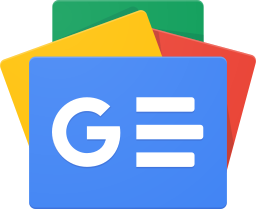 Stay up-to-date and support the site by following Bleeding Cool on Google News today!