Ah, Marvel time. It takes the 1960s-era origins of Marvel's most well-known heroes and, due to a desire to make sure Spider-Man never appears older than 27, inappropriately shoehorns them into an ever-advancing modern time period. Hey, you gotta keep those characters in their most marketable forms, after all. Who would want to buy a comic book about a hero who appears too adult? Adulting is hard… to sell.
And so, we find ourselves, in the present of Immortal Hulk #21, getting the monologue of 42-year-old Reginald James Fortean, who is about to try to kill him some Immortal Hulk.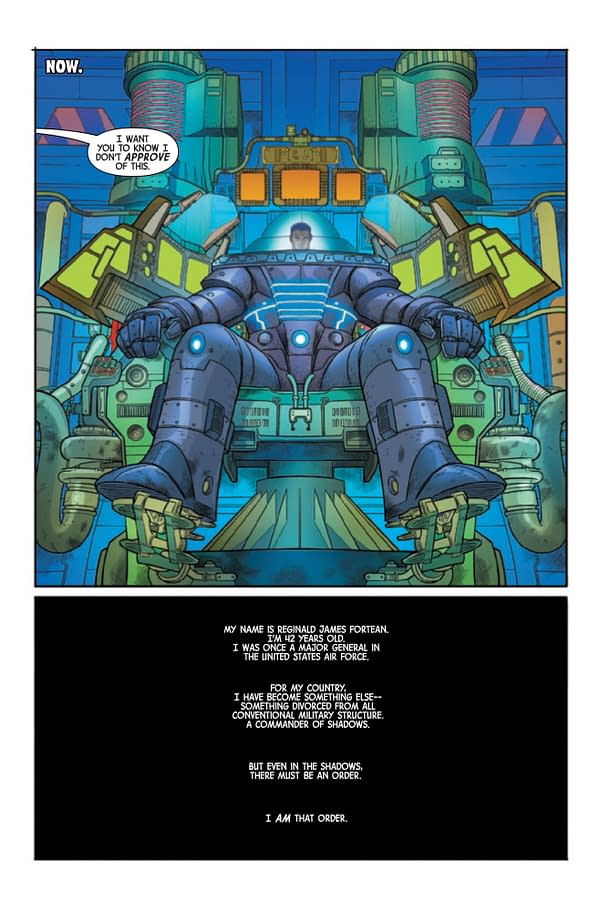 And then a flashback, fourteen years earlier, to a 28-year-old Fortean going up against the Hulk in his classic, smashy form. Peter Parker would be, what… 14 at this point? His first appearance did come out a few months after Hulk's, so that seems to track.
Of course, one does have to wonder why the heck the government was testing Gamma bombs in 2005, but, well, maybe it's magic and they don't have to explain it.
Immortal Hulk #21 hits stores on Wednesday.
IMMORTAL HULK #21
MAY190777
(W) Al Ewing (A) Joe Bennett (CA) Alex Ross
As the smoke from last issue clears, General Fortean makes a fateful decision. There can be no more half measure. No weapon is off the table. Force must be met with equal force. This is a war without rules… and SHADOW BASE is going to win.
Rated T+
In Shops: Jul 17, 2019
SRP: $3.99
Enjoyed this article? Share it!