Looking for something to read on your new tablet / smartphone? Didn't get enough from the comic shop with the light holiday week? DC has two new digital books focusing on their powerful female characters. Legends of Wonder Woman #8 and DC Comics Bombshells #24 hit the web on Thursday and Friday respectively and here are the previews from the DC comic site.
LEGENDS OF WONDER WOMAN #8: Hippolyta stands against her foes, and announces a tournament that will change Themyscira forever, as the fate of the mysterious stranger hangs in the balance. DC COMICS BOMBSHELLS #24: in a Soviet Gulag, Supergirl and Stargirl's father is compelled by a mysterious woman to help her bring his daughters back home.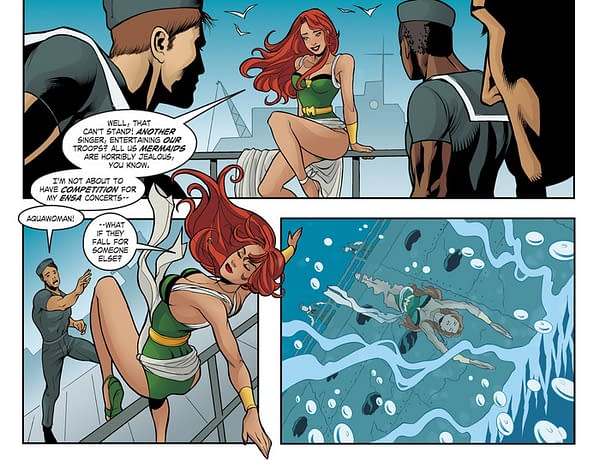 Enjoyed this article? Share it!