Posted in: Comics | Tagged: Comics, dc, entertainment, marvel
---
"I Was Insistent From The First That I Would Write It" – Kim Newman On His Anno Dracula Comics Chris Thompson used to write for Bleeding Cool. He is now Titan Comics' new marketing guy. And now he's writing for Bleeding Cool… about a new Titan comic. Well there's never a conflict of interest we haven't run towards with open arms. He writes,
This March sees the release of an all-new comic series based on the best-selling Anno Dracula novels by noted author and film critic Kim Newman, who has previously written for Mike Mignola's Hellboy spin-off, Witchfinder.
Anno Dracula depicts an alternate 19th-century history where the characters of Bram Stoker's Dracula fail to prevent Count Dracula's subjugation of Great Britain, creating a world where vampires are living amongst humans and are a central part of society. The series also features a blend of fictional and historical characters, including Jack the Ripper, Professor Moriarty and Van Helsing.
Kim Newman's Anno Dracula series of horror novels were first published in 1992, and have garnered high praise since that initial release. One of its biggest supporters is literary superstar Neil Gaiman, who helped to develop the series and called Anno Dracula "compulsory reading" – citing the series as a main source of inspiration for his Hugo award-winning short story, A Study in Emerald.
I had the chance to chat with Kim Newman about this exciting new comic series.
Chris Thompson: For those who are unfamiliar with Anno Dracula, can you tell us a little bit about the series and its setting?
Kim Newman: The premise is that, in 1885, Count Dracula comes to Britain, as in Stoker's novel… but isn't defeated by Van Helsing. He marries Queen Victoria and takes over the country, installing vampire toadies in high positions. Vampirism spreads throughout all classes. Not everyone is happy. Anno Dracula, the first novel, is set in 1888, three years after Dracula's rise to power… and later books follow the story of his influence on a global scale over the next hundred years – The Bloody Red Baron in World War One, Dracula Cha Cha Cha in Rome in 1959 and Johnny Alucard in Eastern Europe and Hollywood in the 1970s and '80s. Daikaiju, a forthcoming novel, will be set in Tokyo in 1999. CT: As the author and creator of Anno Dracula, how does it feel to bring the series to a new audience in comics form?
KN: I'm very enthused about this project. When Titan began reissuing the series and publishing new work, the idea of doing a comic in parallel with the novels was mooted. Obviously, I'm as intrigued as anyone else to see how my imaginary world and characters will look.
CT: This is a brand new storyline, which hasn't been seen before. Can you tease us a little as to what readers can expect from the comic?
KN: It's not a straight adaptation of the novel – I was insistent from the first that if there was going to be an Anno Dracula comic: a) it would be a new story that fits into the series as an essential component rather than a footnote or aside; and b) I would write it.
The full title of this five-issue miniseries is Seven Days in Mayhem: Anno Dracula 1895, and it's set in London during a celebration of ten years of Dracula's reign – which isn't something everyone is that keen on celebrating. It follows characters who've been in the novels – particularly Kate Reed, a radical journalist/vampire who is part of an anarchist revolutionary cell, and Penelope Churchward, an ambitious society vampire who is on the jubilee committee – but also brings on some new players, particularly the members of the Council of the Seven Days, who might well carry over into subsequent books… if they get through this story alive (and, in some cases, even if they don't).
Part of the format of the series is the use of characters borrowed from Stoker and many other literary sources, and so we get to meet some familiar faces – I'm particularly pleased to give the Daughter of the Dragon and Irma Vep, who've had some introduction in the AD novels (also my books Professor Moriarty: The Hound of the d'Urbervilles and Angels of Music), a little more space in the comic. And I've enjoyed making over a selection of characters from Joseph Conrad, Henry James and G.K. Chesterton – who all wrote about Victorian terrorists. As usual with the Anno Dracula series, there's a lot of ground to cover – mystery, horror, romance, satire and twisted history. CT: For this first series of Anno Dracula, you're joined by artist Paul McCaffrey. What made him the ideal collaborator for you?
KN: He's been reading the series ever since Red Reign, the try-out novella I wrote before Anno Dracula. Paul obviously has a lot of sympathy with and enthusiasm for the project – which he actively pursued. His character designs are terrific –it's no easy task to come in and put a face to someone like Kate Reed, who's been in several books and has her own following but has always been vaguely described. I'm eagerly anticipating what Paul does with the world.
---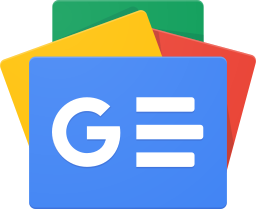 Stay up-to-date and support the site by following Bleeding Cool on Google News today!