Annihilation Scourge: Nova #1 is in stores from Marvel Comics this week, as the Annihilation event is rehashed for a second time, by Matthew Rosenberg and Ibraim Roberson. We've got a preview below.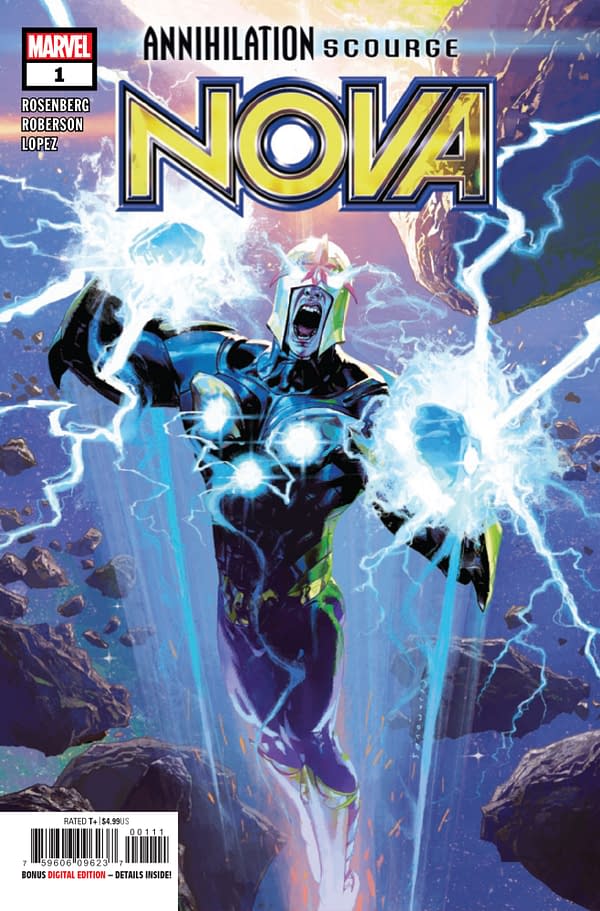 Here's the deal: Marvel needed another super-mega-crossover event to boost sales during December, and so Annihilation Scourge was born. The event sees the Negative Zone invaded by the Cancerverse, led by the Sentry, forcing Annihilus to flee to seek help from his enemies.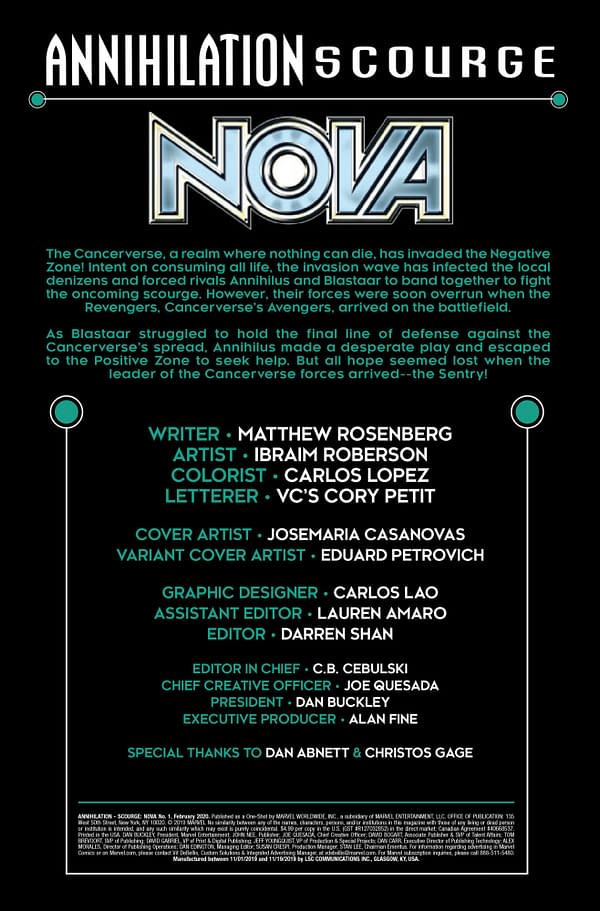 But first, it's time to recap Nova's entire history, starting at the very beginning.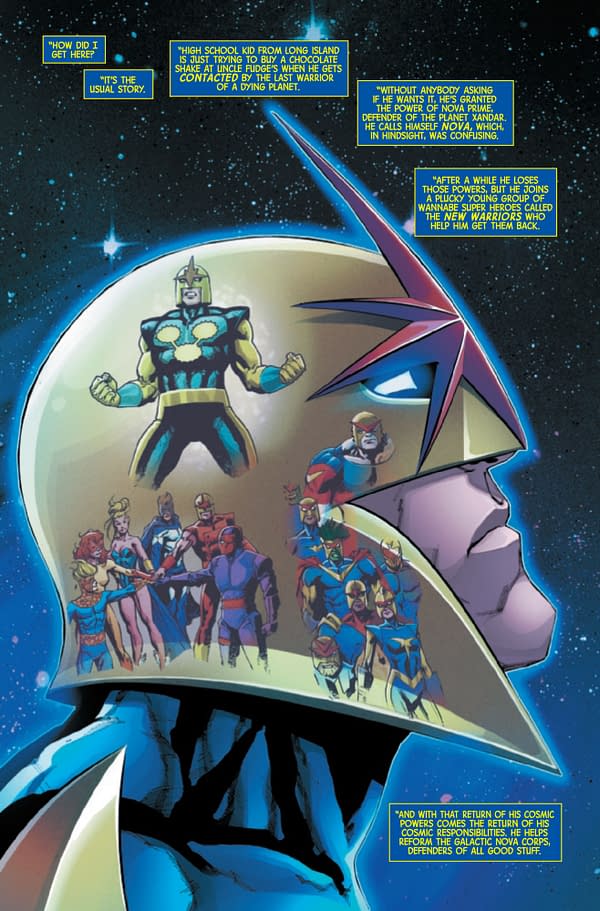 And continuing through more recent super-mega-crossover events.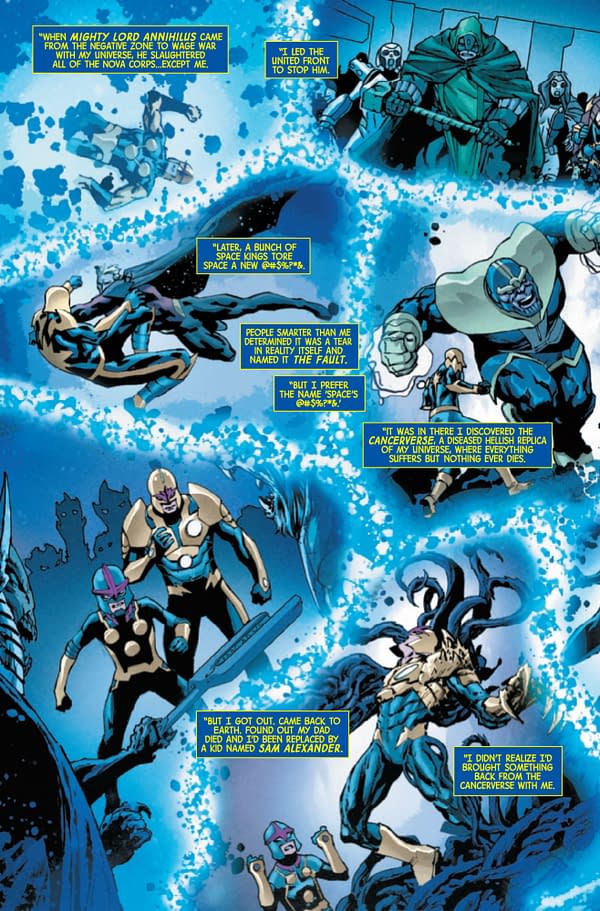 Bringing us to the current day.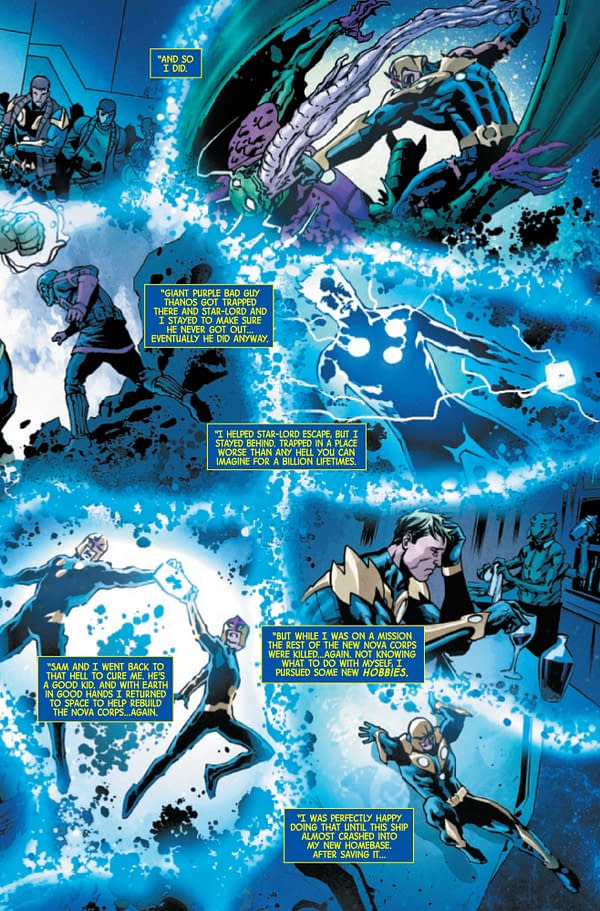 And now that we've established Nova is no friend of Annihilus, it's no surprising that Nova is the one Annihilus turns to in his time of need. Unfortunately, he's brought something with him…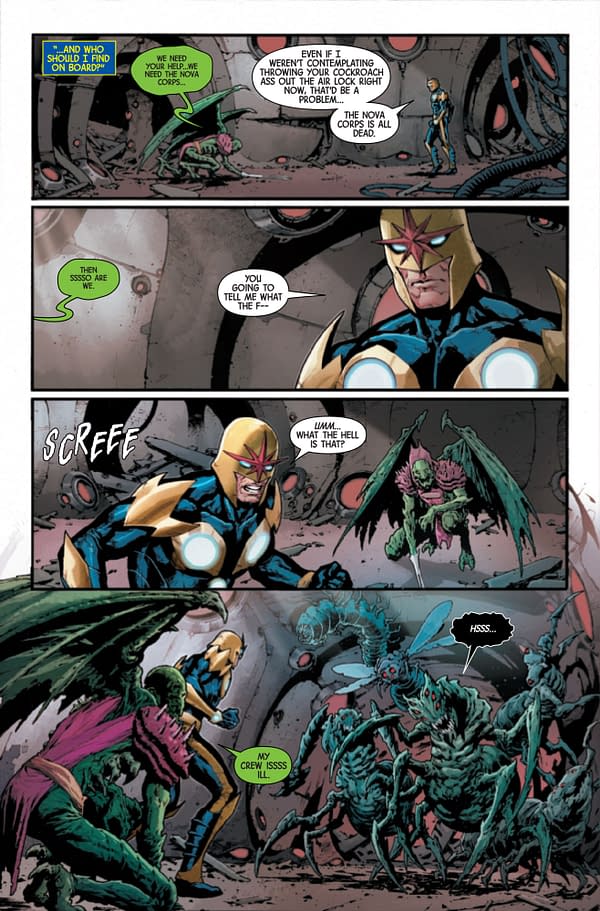 Dammit, Annihilus! Don't you know you shouldn't bring sick people on an airplane? Now everyone is gonna catch the bug!
Annihilation Scourge: Nova #1 hits stores tomorrow.
ANNIHILATION SCOURGE NOVA #1
OCT190869
(W) Matthew Rosenberg (A) Ibraim Roberson (CA) Josemaria Casanovas
The universe hangs in peril! With no room for old grudges, Nova is forced to team up with one of his most nefarious adversaries – ANNIHILUS! But can Richard Rider trust the ruler of the Negative Zone to fight alongside him – or will this turn into a war with two fronts?
Rated T+
In Shops: Dec 04, 2019
SRP: $4.99
Enjoyed this article? Share it!