Isaac Perlmutter Gets The Press Attention He'd Rather Avoid
Even though he sold Marvel to Disney, multi-billionaire Isaac Perlmutter is one of the most powerful people in comics. Indeed, like Ben Kenobi, it may have only made him stronger. Now the largest single shareholder of Disney, he has been making his prescence known in the company, and the man who has tried to hide of late is in danger of being dragged into the open.
Known at Marvel for looking after the pennies, and managing with as few employees as possible, with regular rounds of dismissals, Ike Perlmutter is taking that attitude all around Disney, with predictable responses.
Firstly there's the three black female execs from Disney's Department Of Consumer Products who lost their jobs in a reorganization headed by Ike. The Financial Times reports;
A battle of loyalties flared in the division, where some senior staff had qualified for bonuses in 2011 because of the unit's financial performance. Anne Gates, the chief financial officer of DCP, and Jessica Dunne, head of global product licensing, had run-ins with Mr Perlmutter that were observed by other staff.

Ms Gates and Mr Perlmutter clashed over how she compiled financial reports. Mr Perlmutter wanted her to use Marvel's format for spreadsheets, say two people familiar with the matter. "She got verbally abused," says a person with knowledge of the encounter.

Ms Dunne later filed a written complaint about Mr Perlmutter regarding a disagreement over an email she sent. Ms Dunne told colleagues she was frightened because Mr Perlmutter, in a rebuke, had allegedly said that he had a "bullet with [her] name on it", according to several people familiar with the matter.

"Everyone encouraged her to file a complaint because she was genuinely concerned for her safety," says a former colleague. Ms Dunne declined to comment.

A racial remark allegedly made by Mr Perlmutter to Mr Mooney was also relayed to senior Disney managers, the FT was told by people familiar with the account. Mr Perlmutter is said to have detailed efforts to cut costs at Marvel, including a switch in actors in the sequel to Iron Man.

The first movie featured an African-American actor, Terrence Howard, as Colonel Jim Rhodes. Don Cheadle, another African-American actor, was hired for the same part in the sequel at a cheaper price.

Mr Perlmutter apparently told Mr Mooney the change cut costs. He allegedly added words to the effect that no one would notice because black people "look the same".
The bullet line is all the more significant, as it is well known that Perlmutter carries a handgun with him. Deadline has reported that;
Sources now tell me that all three female executives in employments disputes with the Walt Disney Co have settled – including one today — many months after the women lost their jobs in a Department Of Consumer Products reorganization set in motion nearly a year ago by Marvel boss Ike Perlmutter who is Disney's 2nd largest shareholder. Former DCP head of fashion and home products Pam Lifford, former chief financial officer Anne Gates, and former DCP HR exec Susan Cole Hill were all represented by the same attorney with the Pasadena law firm Hadsell, Stormer, Keeny, Richardson and Rennick which has sued Disney in other employee rights cases. According to my sources, the three women who are all African Americans referred to themselves as "The Help" – a reference to last summer's hit DreamWorks movie distributed by Disney and set during the civil rights movement about black maids in Mississippi.
This kind of reportage is not new. When just working at Marvel, there were a number of reports of Isaac Perlmutter being verbally abusive to certain staff members in a very extreme fashion.
An Israeli army veteran from the Six Day War, Perlmutter has kept his life private. The Forbes photo, which looks like Mark Strong guesting on Mad Men, is the only public one of him available, and according to an LA Times runthough of his life, which neatly avoided the FT allegations, stated "He attended the 2008 "Iron Man" premiere at Grauman's Chinese Theatre wearing a mustache and wig to avoid being recognized by photographers."
---
---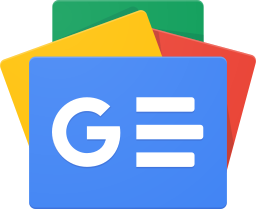 Stay up-to-date and support the site by following Bleeding Cool on Google News today!