Posted in: Comics | Tagged: Comics, dan didio, dc, dc comics, dc rebirth, dccomicsrebirth, entertainment, geoff johns, jim lee, rebirth
---
It's All About Black Manta, For Aquaman On DC Rebirth With this cancelled Batgirl swipe cover look, DC Previews this week sees as Dan Abnett and Brad Walker bring Aquaman beginning dilomatic relations with Atlantis and the surface. And a Manta opposed to his every move.
THE MAN
Once a treasure hunter, Black Manta became locked in a blood feud when he and Aquaman killed each other's fathers. Now Manta is a dangerous one-man terrorist movement hell-bent on taking down Aquaman. "They are like yin and yang. Completely, inextricably locked in this cycle of destruction," says writer Dan Abnett. "Manta's utterly relentless. He will never, ever, ever stop coming for Arthur. And that's what makes him so chilling as a villain."
THE MISSION
Manta doesn't just want to kill Aquaman: "Manta wants to disgrace and shame Arthur too–to shatter anything Arthur tries to build, his relationships, his kingdom, any positive steps Aquaman is trying to make In the world," explains Abnett. "It's this level of total destruction of Aquaman as a living being that Manta wants."
THE WEAPONS
To face Aquaman, Black Manta has rebuilt himself from a simple treasure hunter into an unstoppable force of vengeance. High-pressure armor with built-in life support allows Manta to battle the Sea King In any environment, an arsenal of knives and harpoons capable of puncturing solid steel and blistering eye beams laser-focused on a single goal. destroy Aquaman. Manta IS the weapon.
WHAT VICTORY LOOKS LIKE For Aquaman, victory is finally brokering peace between the warlike Atlanteans and a distrustful surface world. For Manta, victory is simple: seeing the dreamer and his dream burn.
Read more on Bleeding Cool's DC Rebirth coverage here.
---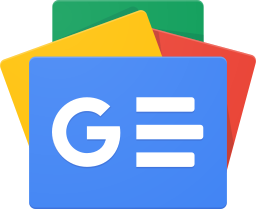 Stay up-to-date and support the site by following Bleeding Cool on Google News today!