OFFICIAL: Tony Daniel, Danny Miki and Tomeu Morey as New Batman Ongoing Artists in 2020
Tony S Daniel and Danny Miki have been working together on the current Batman: City Of Bane storyline at DC Comics. And it seems there will be some continuity from one regime change to the other.
As James Tynion IV takes over writing the comic from Tom King, just announced at the Batman Day event at Barnes & Noble in Union Square, New York, as we have been telling you on and off for the past few days, so we also learn that Batman #86 will be drawn by Tony S Daniel, inked by Danny Miki with current Batman colourist Tomeu Morey.
Here's Tynion's take on the news…
And here's Daniel and Morey's cover for Batman #85…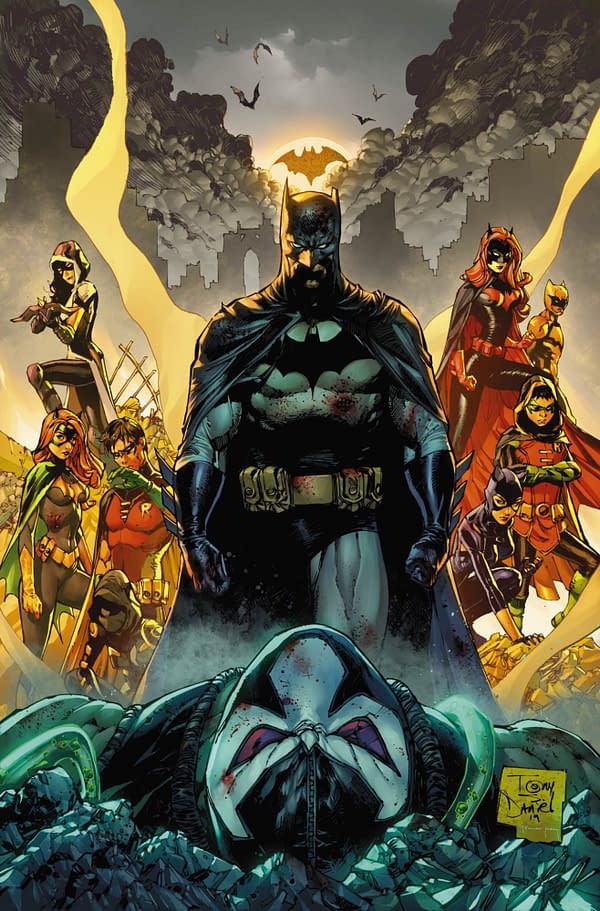 More as we hear it. Keep an eye with this Batman Day tag for more Bleeding Cool coverage.