Jared Leto Talks to Morbius's Co-Creator Roy Thomas About the Movie
Jared Leto is playing Morbius The Living Vampire in the Spider-Man spinoff movie from Sony currently filming in London, Somewhere, I haven't managed to invade the set quite yet.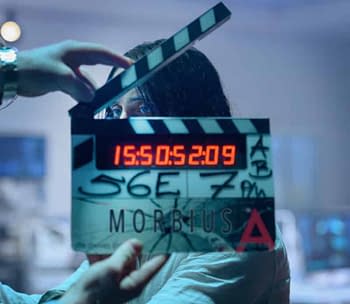 But Leto has spoken to the character's co-creator Roy Thomas and has told him that comic fans should be ecstatic about the upcoming Morbius movie.
Roy Thomas' manager John Cimino passes on Roy's comments today to Bleeding Cool. Thomas tells us:
Had a nice conversation this afternoon with Jared Leto, the Oscar-winning actor who plays Morbius in the upcoming film about that character that Gil Kane and I created back in 1971. Jared phoned from London and we had a talk about the origins, motivations, and torment of the character. Sounds to me as if he and the producers, directors, et al., have definitely nailed Morbius as we conceived him, and I look forward to seeing the movie. I would guess it will come out in 2020.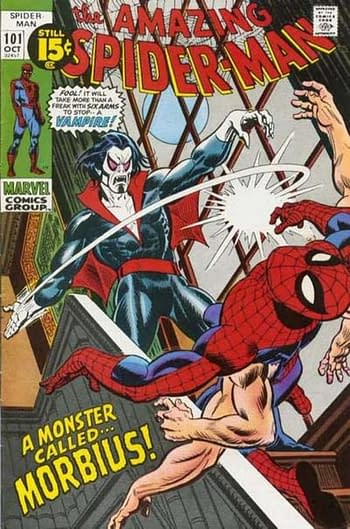 Morbius first appeared as an antagonist in Amazing Spider-Man #101 in 1971. He went on to become a brooding and gritty, albeit heroic and tragically flawed antihero in his own series and other titles. Morbius' true identity is that of a former award-winning biochemist, Dr Michael Morbius. He is imbued with pseudo-vampiric superhuman abilities and physical traits stemming from a failed biochemical experiment intended to cure his rare blood disorder, as opposed to supernatural means. Hence 'Living Vampire', and only made possible at Marvel as the Comics Code Authority which had banned such horrific characters in such comics, lifted that particular proviso.
His comics featured his struggles with his inhuman-like vampiric persona, his insatiable lust for human blood and his subsequent efforts to cure his horrific condition, along with his eventual stint as a brutal and nightmarish vigilante.
And looks like a lot of this will be making it into the movie…