Posted in: Comics | Tagged: axel alonso, Dark Matter, dc, diversity, generations, jim lee, marvel, master class, moving the needle, retailer summit
---
Jim Lee Moves The Needle For DC: Artists "Do Make A Difference," Are "Essential Part Of Creation Of Comic Books" Diamond's retailer summit is happening ahead of C2E2 today, and Bleeding Cool Rumormonger-in-Chief Rich Johnston has been reporting on the event (if you walk past the suspiciously ginger potted plant in the back of the room and it says "pip pip" to you, tell Rich we said hello). For those of you who don't possess the mastery of disguise that our beloved leader does, you can just follow Bleeding Cool's coverage of the Diamond summit here.
Thanks to Rich's journalism skills and realistic foliage, we know that Dark Matter will be part of the New Age of DC, putting a focus on artists and we know the full lineup of superstar artist and writer teams working on brand new characters. Dark Matter and its focus on artists comes at the perfect time to contrast the epic public relations nightmare that was rival publisher Marvel's meeting with retailers last month, in which the company came under fire for controversial statements from Marvel executives, including the following about artists from Axel Alonso:
There are fewer artists that impact sales than there are writers, Alonso said, and they're harder to promote. "It's harder to pop artists these days," he said. "There is no apparatus out there. There is no Wizard Magazine out there that told you who the hot top 10 were. We don't have that anymore. We can hype our artists all we want, but I don't know if we know how many artists, besides maybe McNiven and Coipel, absolutely move the needle on anything to be drawn.
Serendipitously, DC Co-Publisher Dan Didio had nothing but praise for artists in a press release touting Dark Matter today, seemingly seizing on the Marvel gaffe and staking DC's claim as the publisher where artists matter:
What excites me most is that this series of books takes full advantage of the talent and vision of the creative team. Comics are a visual medium and with these titles, the artists are working hand in hand with the writers in shaping the look and direction of their characters. In reaffirming the craft of making comics, we've brought together a master class of talent, led by Greg Capullo, Andy Kubert, Jim Lee and John Romita Jr., to help set the style, tone and visual direction for these books. With these four industry giants taking the lead, I feel we can bring the power and energy expected from superhero storytelling back to the page.
And fellow Co-Publisher Jim Lee echoed that sentiment in an accompanying video about this new Master Class:
"What I love about Dark Matter is it's a return to bring both the writer and artist to the fore," said DC Co-Publisher Jim Lee, perhaps alluding to rival Marvel's recent comments about artists ability to move the needle. "Bring both parties to the table. We had a talent summit. We brought in some of our key creators, writers and artists, and we sat around and talked about what was missing in comics. What can we do to create something different that maybe fans of this generation haven't seen before."
"The artists do make a difference," said Lee. "They are an essential part of the creation of comic books. Let's unlock their full potential and show you what they can do working with these great journeyman writers." It's no surprise that Lee would have a more charitable view of artists and their ability to sell comics than Alonso, whose comments provoked backlash from comic creators on social media. Lee rose to prominence as one of the biggest artists of all time, and was one of the superstar artists who left Marvel in 1992 to form Image Comics. Some say that it was Lee and his colleagues' departure that led Marvel to purposely shift the focus away from artists, thereby creating the very situation their Editor-in-Chief was complaining about. Some like Lee's fellow Image founder, Erik Larsen:
But Marvel may have already conceded this argument, considering they've spent the last few months using Jim Lee's twenty-five year old art in an attempt to spike sales of their own comics with X-Men variant covers reusing interior panels by Lee, and a series of variants based on trading cards Lee drew. That may be too little, too late, and too transparently petty to shift the balance, however, when DC has the actual Jim Lee promoting DC's artists as needle-moving stars. Meanwhile, ahead of Marvel's presentation at the retailer summit, Marvel announced the details for nine Generations books, and four of them have no artist attached at all. Does TBA move the needle?
But while DC may have scored some major points in the artist arena, the company failed to capitalize on Marvel's more prominent diversity gaffe. All of the artists announced so far in their self-proclaimed Master Class – and all of the writers paired with them for Dark Matter – are men. To be clear, that means there are more comics written by Dan Didio than there are comics written or drawn by women in the line, which is, we should think, below what most would probably consider an acceptable level for women, and also likely above most people's acceptable level for comics written by Dan Didio.
---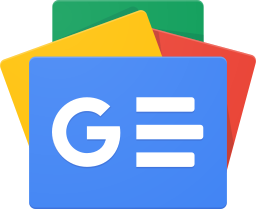 Stay up-to-date and support the site by following Bleeding Cool on Google News today!