Posted in: Comics | Tagged: amanda conner, Comics, dc, dc comics, entertainment, flintstones, fury road, jim lee, mad max, scooby doo, wacky races
---
Jim Lee Revamps Scooby Doo For DC, Mad Max Designer On Wacky Races, Amanda Conner On The Flintstones Comics I know there was the rumour that DC Comics were to align their comic books more with the TV shows.
I guess I thought that meant Arrow, Flash, Supergirl and Gotham. Not The Flintstones, Scooby-Doo, Johnny Quest or Wacky Races.
Entertainment Weekly has the exclusive on the press release, quoting DC co-publisher Dan DiDio saying
"From a personal standpoint, I was always a fan of the old Hanna-Barbera characters, having grown up on them. I think what you find right now is there's so much material on pop culture, and these characters resonate with so much of our fanbase. It was so fun to go out and look at them, but not just bring back versions that existed 40, 50 years ago and really look at it the way of saying, if these characters were created and interpreted today, how would they exist? So we handed off our materials to a number of top creators, and what came back was an exciting look that felt very true to the existence of the characters."
Basically it's Jim Lee doing a Heroes Reborn but for Hanna Barbera. With a few friends… and Hipster Shaggy. So we have Scooby Apocalypse by Jim Lee, Howard Porter and Keith Giffen, threatening the comic book charts with its very first No. 1 Scooby Doo comic. Remember when Wildstorm did Thundercats? Imagine that happening again.
"I'm a huge Scooby Doo fan, as I think most people are," admits Lee. "I mean, look at these iconic series and they were cultural touchstones for everyone. All my kids know of Scooby Doo from the various cartoons and live action movies, and we're in a period where you have people my age that are spending their days thinking about cartoon and sci-fi action movies. It's a multigenerational obsession at this point, and we just thought it would just be really interesting to take the cartoon version of these characters and see where they would be if we took what existed in the very first iteration of the cartoon and moved it into this day and age." Then we have Wacky Raceland by Mad Max Fury Road designer Mark Sexton. Can you imagine anyone writing down that sentence? With Ken Pontac… The Flintstones designed by Amanda Conner and written by Mark Russell.
Will she do to them what she managed with Harley Quinn? Very, very likely. And Future Quest which takes in all the Hanna Barbera adventure cartoons, including Johnny Quest, Space Ghost, The Herculoids, Frankenstein Jr, The Impossibles, Birdman, The Galaxy Trio and Mightor … by Jeff Parker, Evan "Doc" Shaner and Darwyn Cooke. …in a League Of Extraordinary Gentlemen type affair by Darwyn Cooke, Evan "Doc" Shaner and Jeff Parker.
I get the feeling the Top Ten of comic books might look like Loot Crate has hit it. And what is Jim Lee expecting? He channels his inner Frank Cho...
"Outrage!" Lee jokes with a laugh. "I hope that they put a smile on people's faces. I think we think of these characters so much as our childhood, and I want people to kind of embrace these updated versions of the characters and really understand that at the core, these concepts are not just limited to little kids.""We didn't want to just repeat what people saw in the past," adds DiDio. "It's really important for this to resonate with folks who have never even heard of the characters. If this is the first they're seeing it, we want them to be enjoying the material. So from our standpoint, our goal is to make this exciting and accessible to all generations, whether they're fans of the material and the characters or not." As for what they hope the reaction to these new and updated characters will be?

"When we discuss the plot of these books, the smile that comes over people's faces is infectious," says DiDio. "And even without reading any of the stories, they're already excited at what we're trying to accomplish. As a longtime fan of this material…this is my childhood dream come true. And when you see what's going to happen withScooby and Wacky Races, even if you were cynical about how we approached these things, you're going to love everything once you see the finished product."
---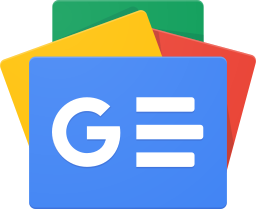 Stay up-to-date and support the site by following Bleeding Cool on Google News today!