Jim Zub Announces Street Fighter Legends: Cammy With Omar Dogan #InStoreKickOff #ConKickOff2016 (UPDATE)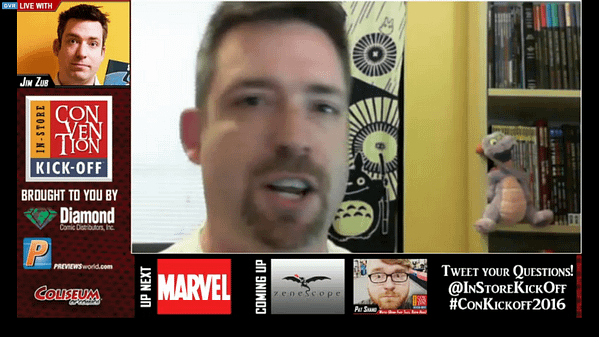 Jim Zub was happy to talk Dungeons & Dragons and Figment for the InStore Convention Kick-Off streaming event today, but there was only so much he could talk about the new Thunderbolts series. But he did give us this visual to debate over…

"In order to get rolling I had to find out what's happening in the Avengers in the next year or two… my jaw was hanging."
But Jim also took the chance to announce his new project for Udon, returning to the Street Fighter Legends series that he once wrote the Ibuki comic for with artist Omar Dogan.
UPDATE: We now have better art, courtesy of Jim. And now we are getting a Street Fighter Legends: Cammy by Jim Zub and Omar Dogan, featuring the British secret agent… Follow the rest of our In Store Convention Kickoff coverage here.