John Allison & Max Sarin's Great British Bump Off from Dark Horse
Giant Days' John Allison and Max Sarin are coming for the Great British Bake-Off with The Great British Bump Off comic book series.
---
John Allison and Max Sarin are creating a new comic book series together, to be published by Dark Horse Comics in April. The Great British Bump Off is a "new Agatha Christie-style mystery set in the world of English competitive baking… Max Sarin folds their art into John Allison's scrumptious story, with Sammy Borras incorporating her color to create the light and fluffy, yet perfectly mixed new comic series."The comic will be coloured by Sammy Borras and lettered by Jim Campbell.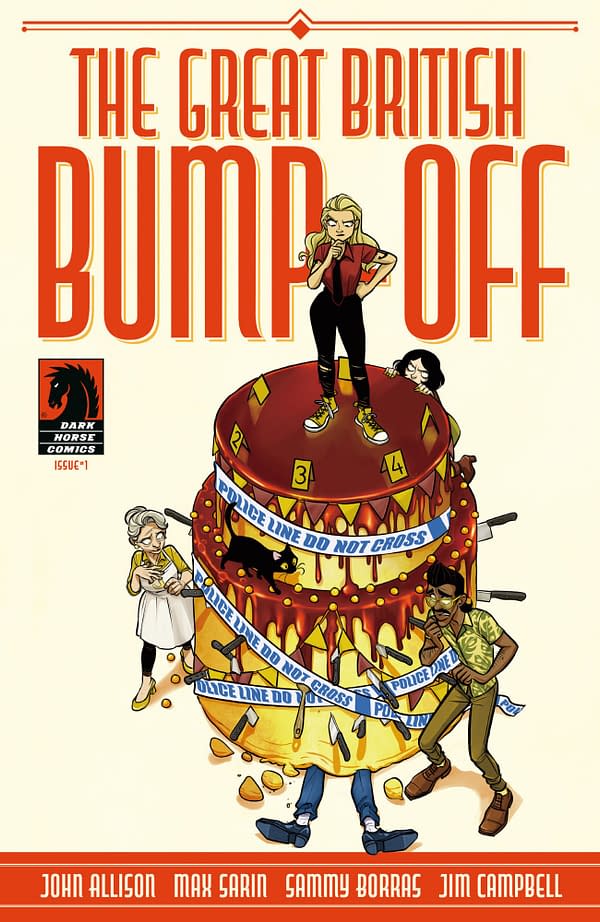 When she enters her country's most beloved baking competition, Shauna Wickle's goal is to delight the judges, charm the nation, and make a few friends along the way. But when a fellow contestant is poisoned, it falls to her to apprehend the culprit while avoiding premature elimination from the UK Bakery Tent… and being the poisoner's next victim!

"I've made a lot of comics, I've read a lot of mysteries, and I've eaten a lot of cakes. You might say that I've been preparing for this series since I tasted my first fondant fancy," said John. "And as I'm working with Max and Sammy again, readers can be assured that the confection will look as good as it tastes."

The Great British Bump-Off issue #1 (of 4) springs into comic shops April 12, 2023. The first issue will also include a variant cover by Dan Hipp. All four issues of The Great British Bump-Off will be collected in a paperback edition, available November 1, 2023.
John Allison and Max Sarin are best known for their Giant Days and Wicked Things comic book series, with Max Sarin doing very well with the recent Harley Quinn Animated Series comics from DC Comics as well.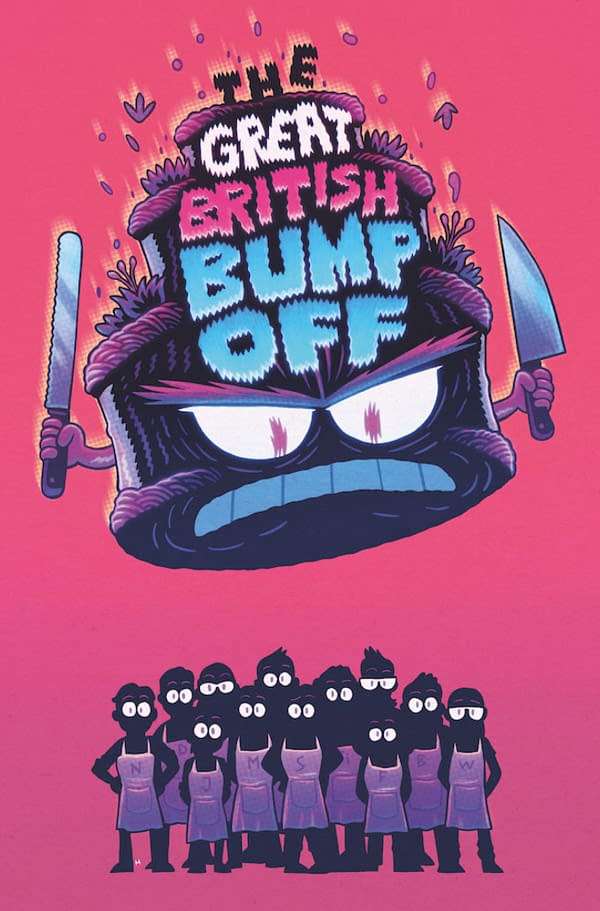 The great British Bump-Off will be in Dark Horse Comics' April 2023 solicits and solicitations which Bleeding Cool will probably post in the early hours tomorrow morning.