Last year, John Byrne began work on a new X-Men comic book – but just for himself and his fans. As C.B. Cebulski was made Editor-In-Chief of Marvel Comics, there was talk of Marvel approaching John to publish it officially. However for reasons that John Byrne seems unwilling to discuss, that is not happening. So he has started to post lettered pencilled pages of the comic he dubbed on a new Fan Fic forum he has just opened on his website. He writes,
Let loose the dogs of war!

(And no speculation on why I decided not to take this to Marvel.)
He only has the first page posted yet, but says,
With about nine issues in the drawer—call it 190+ pages, with more to come—this little exercise should carry us into 2020. Kind of appropriate.
Look for a page a day. Starting with this one: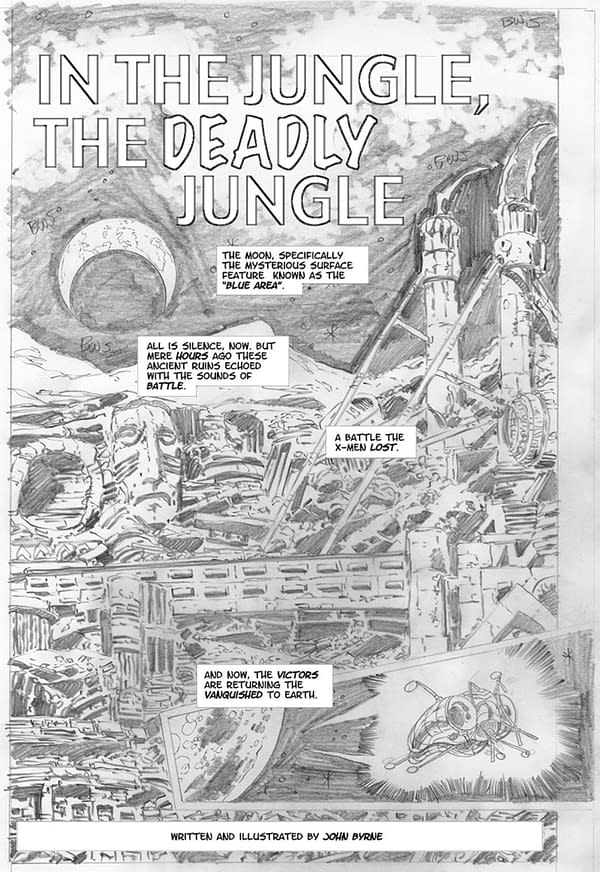 Enjoyed this article? Share it!