The Maker, an alternate universe version of Reed Richards, has similar powers to our own Reed, and then some. One of his extra powers comes from having a slice of himself in every reality in the Marvel Universe. Is it by using that ability that The Maker has been able to gain the most useful superpower in the Marvel Universe, one previously held only by the likes of Wolverine and Deadpool? Can The Maker appear anywhere, maybe even everywhere, at once?
Spoilers for Future Foundation #4 follow.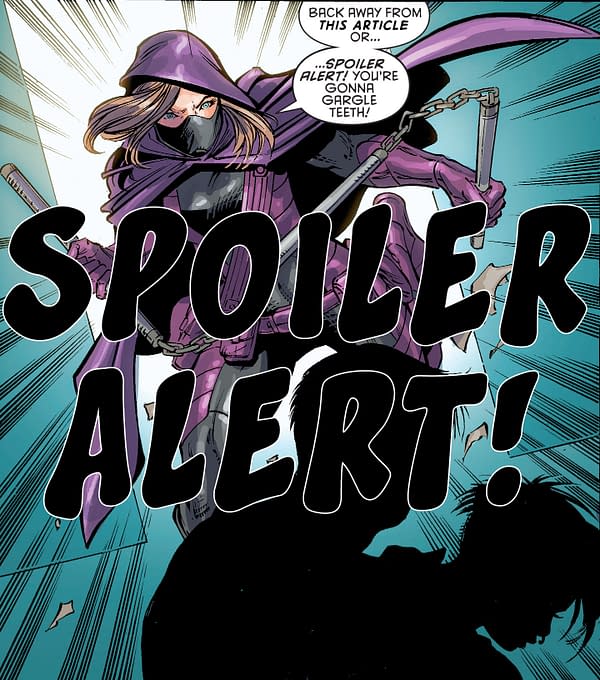 Bleeding Cool has previously noted The Maker appearing in two places at once, in Absolute Carnage, and in Future Foundation, where Alex Power mistakenly rescued him from space prison, believing him to be the 616 Reed Richards. A third possibility, that Charles Xavier might be The Maker because of his affinity for similar headgear, was later disproven.
While The Maker formed an alliance with the Future Foundation in order to escape the prison, everyone knew that couldn't last, and in today's Future Foundation #4, the Maker makes his move.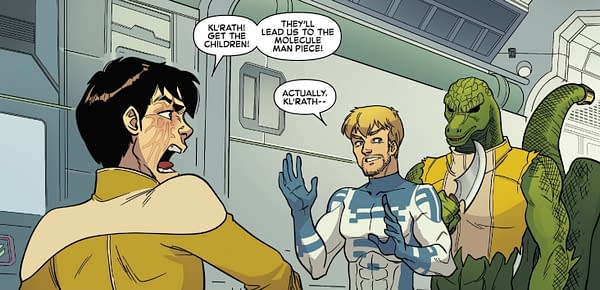 Though he remains unaware that one of his own team, the lizard-alien Kl'rath, is actually Lyja the Skrull.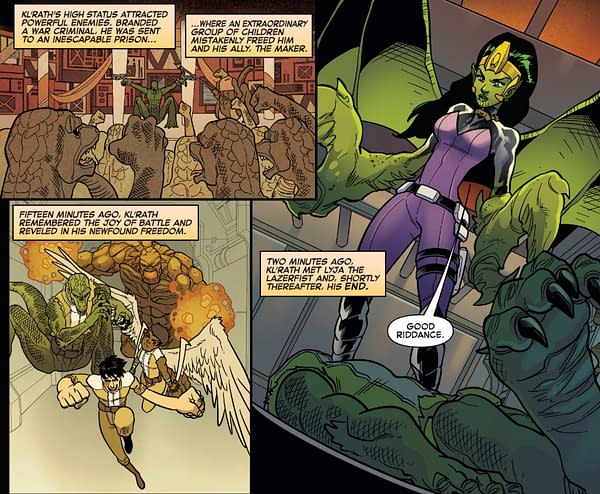 And though the battle with the Future Foundation over a fragment of the Molecule Man doesn't quite go his way, with the Maker seemingly outwitted by children and rendered powerless by Rikki Barnes with the help of Artie and Leech, he isn't worried about his situation.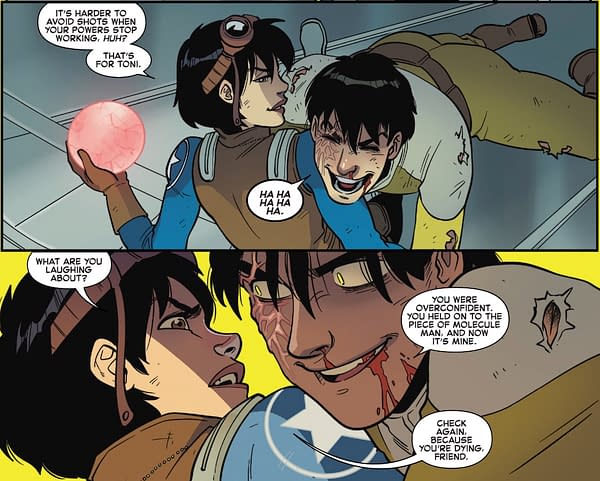 Perhaps that's because he has a way out, as a hole is blown in the side of the Future Foundation's ship, seemingly killing The Maker, as the fragment of the Molecule Man is captured by…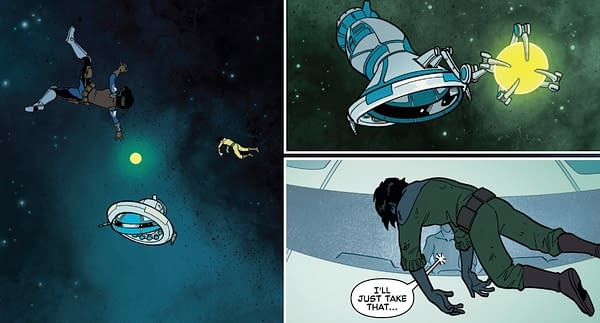 The Maker?!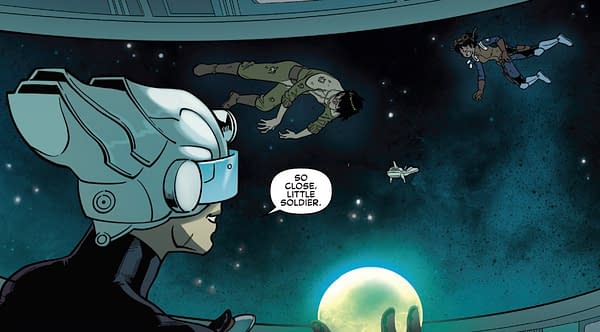 So how many copies of himself can The Maker have in this reality at once? An infinite number? And how can he ever be stopped if so?
Well, someone will have to figure it soon since there's only one more issue left of Future Foundation, as Marvel has been sleeping on how great this series is and canceled it prematurely. But if you've been sleeping on it, it's not too late. Future Foundation #4 is in stores today.
FUTURE FOUNDATION #4
SEP190886
(W) Jeremy Whitley (A) Alti Firmansyah (CA) Carlos Pacheco
LOST IN SPACE!
The Future Foundation's fight to save Molecule Man comes to a head! And there'll be no rainbow after a storm like this. This issue, someone dies. Don't miss Professor Power and his team meeting their Maker – and more!
Rated T
In Shops: Nov 13, 2019
SRP: $3.99
Enjoyed this article? Share it!