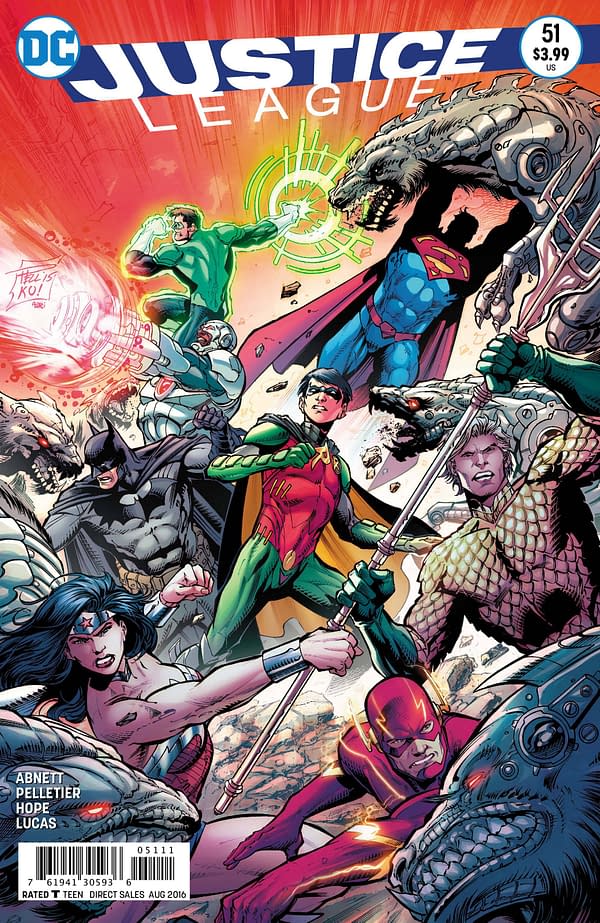 This is the cover to Justice League #51.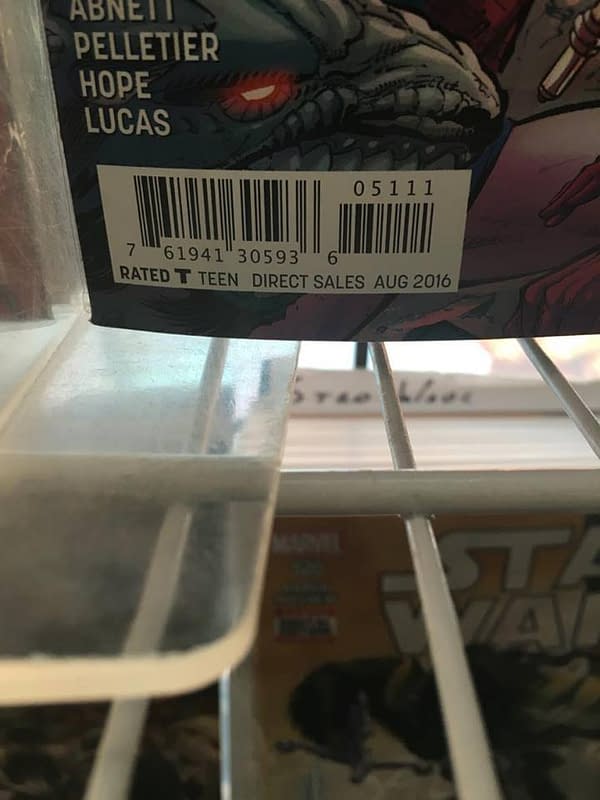 With the creative team. If you remember, there was a lot of fuss regarding the switching of stories and creators on this title.
Well, it's still not fixed. Because retailers who called in damages on Justice League #51 and were expressed shipped replacements today – got this cover instead.
That's meant to be the art from the cover of Justice League #52.

But it has a completely different creative team than either issue.
Originally Justice League #52 was going to be by Dan Jurgens, Paul Pelletier and Tony Kordos. But now even that's changed and it's by Sam Humphries, Paul Pelletier and Tony Kordos
So who knows what's going on…
Enjoyed this article? Share it!