Kieron Dwyer has three upcoming books from Image Comics, his collection of Trump-related stripes Unpresidented, a hardcover reprint of Last of the Independents graphic novel written by Matt Fraction and the third is a trade collection of my adult humour series LCD Lowest Comic Denominator.
Dwyer has also stated that he is donating all his personal profits from all sales of the three books to Black Lives Matter in perpetuity. But sales may be down on the latter. The LCD: Lowest Comic Denominator Vol 1 collection has had an amend made it its solicitation and given a new FOC date of today so that retailers can amend their orders.
Why so? Well, it was initially solicited as being for Mature Readers. Well, it is now being described as an Adult title, and as a result, Image Comics will no longer be distributing it through Diamond to Canada, Hong Kong, the UK, Indonesia
and Malaysia.
What led it to gain adult status? Well, it was a comic book that aimed to transgress, to break rules and offend – causing Starbucks to sue at one point. But it's unclear what it was that actually tripped the flag. For those who can't get it through Diamond and their comic store because of where they live – well it is available from Amazon UK and Amazon Canada. And Amazon.com ships to both...
Collects all four existing issues of KIERON DWYER's underground cult classic adult humor series. Taking its cues from classic humor comics and magazines like MAD, National Lampoon, and underground comix legends like ROBERT CRUMB, LCD: LOWEST COMIC DENOMINATOR is a hilarious antidote to political correctness featuring art and stories by KIERON DWYER, TONY MOORE, HILARY BARTA, BILL WRAY, MIKE MANLEY, and JOHNNY RYAN, et al. Includes a foreword by one of LCD's earliest fans and supporters, GARTH ENNIS, creator of Preacher and The Boys. Collects LCD: LOWEST COMIC DENOMINATOR #0-3 (4 issues)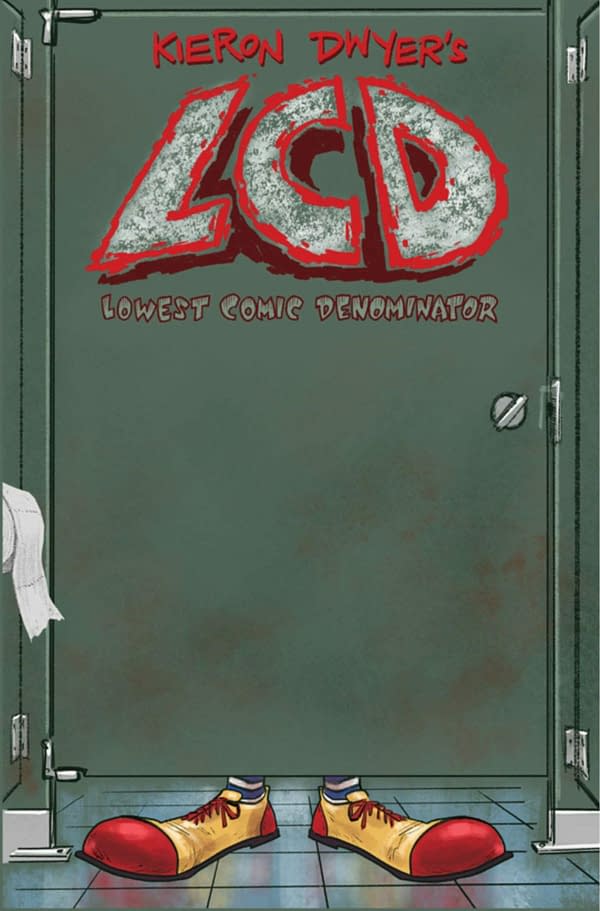 Enjoyed this article? Share it!