When I visited Paris recently, I got a chance to visit Arno, one of the Pulp Comics store managers on the now-legendary Rue Dante in Paris, a street with more comic shops in closer proximity than anywhere else in the world. He's also one of the partners in a series of comic conventions in the American style.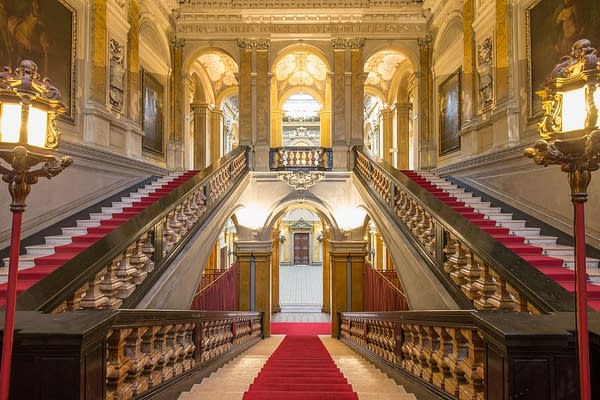 Such as next weekend's The Lake Como Comic Art Festival, it's second year as a pure comics convention – no multimedia, no cosplay encouragement, just comic book creators and publishers in a luurious environment in one of the most beautiful parts of the world, in and around Villa Erba, at Lake Como in Italy.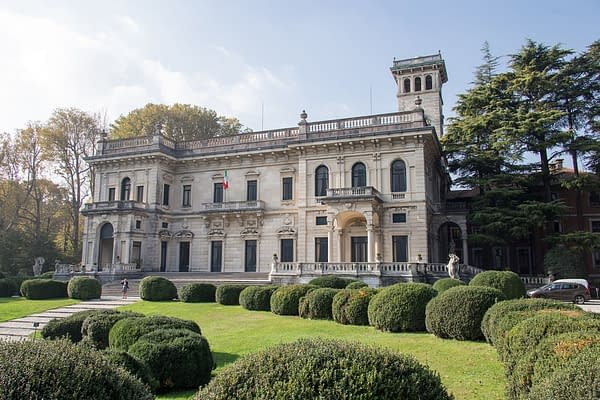 Arno's partner is the show is comic book agent Steve Morger, who represents Frank Cho amongst many – and Cho will be at this year's event along with a number of big name creators.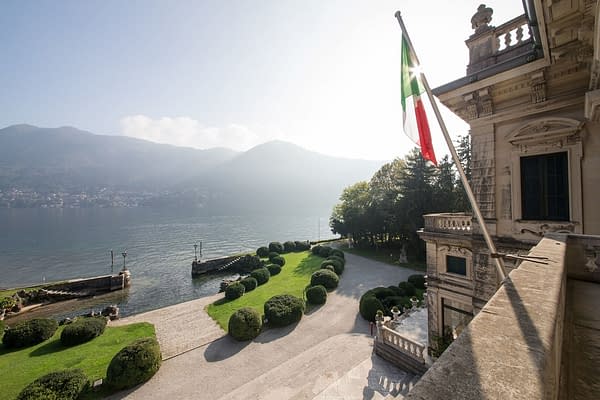 These include Arthur Adams, Mirka Andolfo, Ryan Benjamin, Lee Bermejo, Simone Bianchi, Travis Charest, Joyce Chin, Jeff Dekal, Gary Frank, Adi Granov, Adam Hughes, Kelley Jones, David Mack, Guillem March, Dave McKean, Mike Mignola, Humberto Ramos, Don Rosa, Bill Sienkiewicz and more. That's San Diego guest level – but in a much more intimate and (frankly) prettier location.
Tickets are available here. If I could go, I would. Maybe in 2020. If you are going, do let me know…
And they bend over backwards to cater for collectors as well as fans. The exclusives this year include a Venom vs Spider-Ham variant for Amazing Spider-Man #21 by Frank Cho and a very limited portfolio with exclusive pieces by the shows' guests.
The Frank Cho variant cover is included with all tickets for the show, additional copies it will be available at the Festival at a discounted price with signed and unsigned versions here.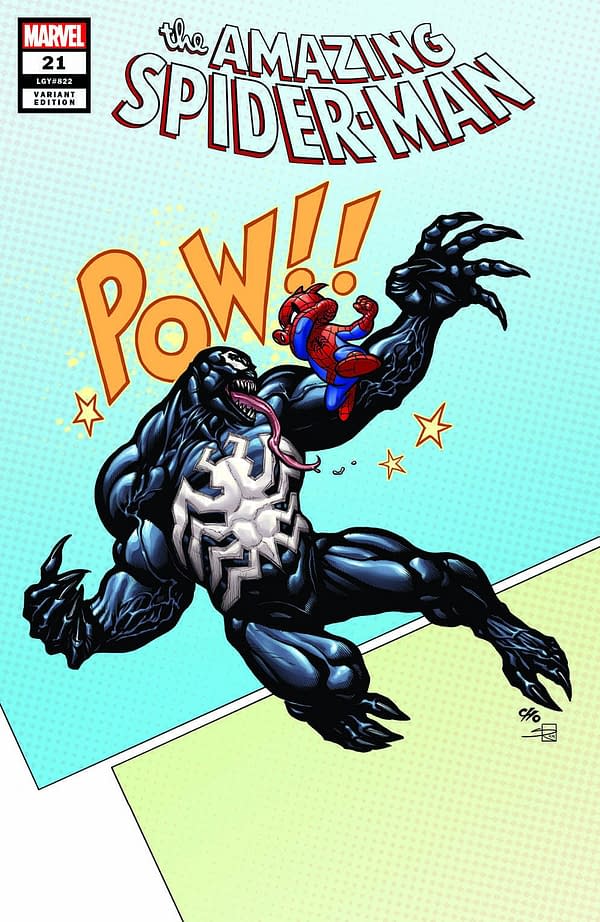 The portfolio will be available at the festival and is included with all 2-day tickets. Here's a look at some of the artists' contributions for the portfolio.
Enjoyed this article? Share it!