Larry's Comics run by longstanding and publicly prominent comics retailer Larry Docherty has closed his store in Chelmsford, Massachusetts after previously having his store in neighbouring Lowell. But this is not a permanent thing. He just needs another new location. He writes,
Hey Guys,

Just a quick heads up. My cute little Ginger-Bread house comic shop is gone. I sold the building & the shop is closed.

I'm going to be scouring the area for the new home of the empire & will let you know ASAP. This isn't the position I wanted to be in. Buying a building in a historic district was totally my fault. I should have researched it better. It just wasn't the place for my shop.

I'm not out of business. Running a comic shop is the only thing I ever want to do. I'll find a place. Very sorry for any inconvenience.

Larry
Anyone have any suggestions close by?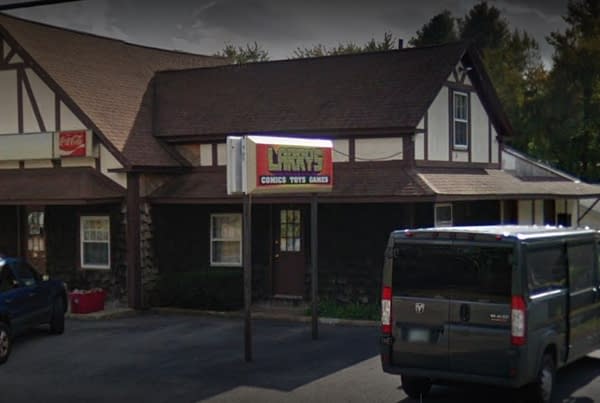 Bleeding Cool tries to mark the passing of comics stores as well as their opening. Existing fanbases are likely to make the former more well known, but please let us know if a comic store is opening or closing in your neighbourhood. Just e-mail richjohnston@bleedingcool.com.
Enjoyed this article? Share it!