"I Knew Things Were Bad When My Boss Began Sending Me Job Postings" – The Last Days of Loot Crate
Bleeding Cool recently reported on the announced bankruptcy of Loot Crate, the monthly subscription boz that spawned an industry of copycats and transformed the comics industry in the process. On the Reddit group r/lootcratespoilers, redditor ex3401er, a former employee of the company dubbed who was recently let go before Loot Crate announced bankruptcy, has been sharing their experiences, answering questions from Loot Crate customers. Now, of course, this is just one person's take. And they are no longer with the company. But they do have some insight…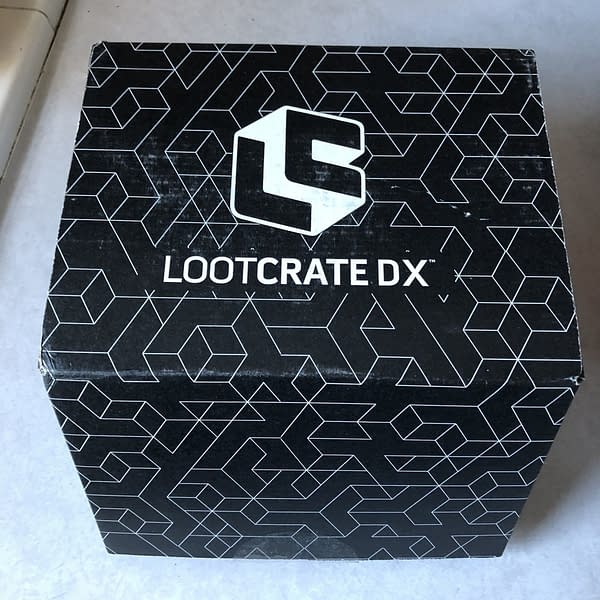 On how bad the situation was.
I knew things were bad when my boss began sending me job postings to apply to. Even post layoff, I don't believe every person in leadership has given up on the company.
How it all started to go wrong two years ago.
More and more vendors were dropping us due to outstanding debts and talented employees were leaving in droves. We had a bit of hope when we acquired a COO from Amazon but the co-founders would not listen to any of his advice and he ended up jumping ship pretty quickly. More and more crates would be delayed as items were withheld due to lack of payment. Even the cardboard vendor for our crates withheld the actual boxes because we were so behind on paying them. The co-founders would get up in front of our all-hands meeting and tell us we were doing great but there were no other signs that we were doing great. In one meeting they pulled up a chart showing where we were saving money and the biggest money saver was attrition. We received the bridge funding in Jan 2018 but we all knew it wasn't enough to put a dent in our debts. The writing was on the wall and we were just waiting for the other shoe to drop.
How internal warnings were ignored.
Internally we consistently warned that we were expanding too quickly and we did not have the resources. Leadership did not listen to us.
What happened with the popular Firefly crate…
We were all hoping the FireFly crate would continue. We had promises from leadership that they were working with QMx and a new contract was on the way but we were led on just as much as the Looters were. I don't believe that this was an intentional move to just grab money. I believe leadership was hoping to continue the crate but the cards were stacked against us due to all the mistakes we made.
Why the monthly subscriptions kept taking money even when the crates became later and later.
I have to agree that it was strange that they did not put the subscriptions on hold but I don't know why the decision was made. I cannot speak as to who made the call to do apology crates but I am sure they were grasping at straws to make things right.
On Chris Davis, co-founder and CEO Loot Crate's involvement with the 'classic' items that started appearing in new crates.
Ultimately it was Davis' idea. There was a month where a vendor was withholding products across Loot Crate, Loot Gaming, and Loot Anime. Davis instructed us to "just throw an old item in." The whole company expressed concerns with this move. He came up with a way to spin it and say we were sampling other crates to help encourage our Looters to sign up for other crates. We warned them that the number of cross over Looters was too much for this to be an effective spin. We thought this would be an isolated case and gave up fighting it. It started happening more and more and it was out of necessity to ship the crates when we couldn't get any new product from our vendors. There wasn't a single employee who wanted to do this or wanted to let down our Looters. Some employees would get upset when the Looters turned on them but many of us expected it and knew it was coming but we had no power to stop it. We really cared but our hands were tied.
How things could have been turned around.
They had numerous opportunities to fix this before it became necessary to re-use old items. Suppliers sent warnings that leadership ignored. I even had suppliers contacting me on my personal accounts asking if I could help them get paid or at least help them get through to a person that was willing to help. I would pay suppliers instead of spending money on the AR application and other useless things. I would have also stopped any marketing spends to get new Looters until the current Looters were taken care of.
As for those waiting for their crates, did Loot Crate have any intention of supplying late crates from April?
They kept telling us they did but they also kept telling us we were doing better and the crate subscriber list was growing. I have very little faith that those crates will be shipped out so I encourage everyone to seek refunds.
And for the payment issues for laid-off staff.
I hope those who were laid-off get their final checks. As we were let go HR warned us that the checks may bounce and some of them did. I hope Loot Crate makes that right.
More issues…
The biggest root was most likely incompetency. Many people were hired because they were friends with the co-founders and not based on the skills they brought to the company. It is really hard to have a successful company when it is run by incompetent people.
And just how much overstock Loot Crate was carrying,
I'm not entirely sure exactly how much overstock there was but I do know there was a lot. I didn't work with past inventory but I overheard many of my co-workers complaining about it as well as the cost of moving it all to the PA warehouse.
On Matthew Arevalo, the other Co-Founder and CXO at Loot Crate, and his involvement with the Loot Vault which sold past Loot Crate items individually at discount,
I wouldn't say Arevalo owned any project. He was infamous for jumping onto a project in hostile ways and making changes without thinking about the consequences or the data and then moving onto something else. When he jumped onto Vault he launched Facebook Messenger ads without giving customers a way to opt-out and he launched the coupon wheel without consulting the research team. In my personal opinion, everything he did devalued the Loot Crate brand even more and the Vault was a bad idea period. There are other ways to sell past items including giving active subscribers the ability to add on to their orders items they may have missed or we could have sold them at conventions. Throwing everything up on a second store at incredibly low prices was detrimental to our brand as a whole and many people ended up not subscribing because they knew they could cherry-pick items at a cheaper price later on the Vault. The need for the Vault also could have been eradicated if Davis was more conservative with projections and listened to the brand managers when they insisted we were ordering too much.
Any more questions? Pop by and ask…