The third and final chapter of Batman: The Last Knight On Earth by Scott Snyder and Greg Capullo was intended to have been published on November 11th. As you might have gathered that is no longer the case. It is possible that Spawn #300 and #301 may have got in the way a little, I don't know.
Anyway, this Black Label future-set title featuring a Batclone making his way across America – and that may reflect both Snyder's current Justice League storyline with Lex Luthor and his upcoming Undiscovered Country series for Image Comics – looks like it has slipped by about a month.
And will now be published on the 18th of December. Alongside the likes of Batman #85, Doomsday Clock #12, Hell Arisen #1, Batman/Superman #5, Suicide Squad #1, Flash Forward #4, Justice League #38. Going to be a very busy pre-Christmas week for DC Comics, I'm thinking.
Similarly, Batman Vs Ra's Al Ghul by Neal Adams, a series which has also suffered from slippage, will see its third issue slip from the planned 16th of October to the 20th of November, and its fourth issue from the 20th of November to the 4th of December…
Here are the new solicits to back this up.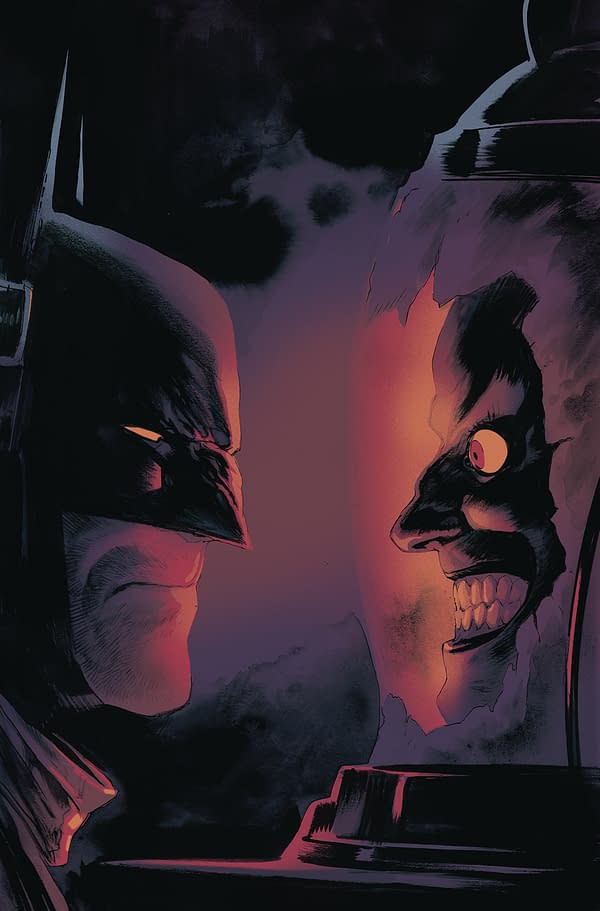 BATMAN LAST KNIGHT ON EARTH #3 (OF 3) (MR)
(W) Scott Snyder (A) Jonathan Glapion (A/CA) Greg Capullo
Gotham City has been remade. Omega reigns supreme. Can Batman finally accomplish what no other hero has and free the world from his dark reflection's shadow? Or is it too late for the recreated Caped Crusader?In Shops: Dec 18, 2019
Final Orders Due: Nov 18, 2019
SRP: $5.99

BATMAN VS RAS AL GHUL #3 (OF 6)
(W) Neal Adams (A/CA) Neal Adams
Batman and Robin take to the streets of Gotham City, but who is beneath the cowl and cape of the Dark Knight? Meanwhile, tucked away in a hidden dimension, the real Batman fights for his freedom…and maybe his life!In Shops: Nov 20, 2019
Final Orders Due: Oct 28, 2019
SRP: $3.99

BATMAN VS RAS AL GHUL #4 (OF 6)
(W) Neal Adams (A/CA) Neal Adams
Deadman's intervention into Chiaroscuro's plot to keep Batman out of his home dimension bears unexpected fruit as she reveals a hidden connection! Meanwhile, Bruce Wayne has invited Ra's al Ghul to Wayne Manor for afternoon tea and conversation.In Shops: Dec 04, 2019
Final Orders Due: Nov 11, 2019
SRP: $3.99
Enjoyed this article? Share it!