LATE: Sensation Comics #4 – And Wonder Woman '77?
Bleeding Cool reader Jeff was rather perplexed when he went to purchase the most recent issue of DC Digital weekly comic book, Sensation Comics, featuring a more traditional Wonder Woman.
Anyway, he tells us,
I got a notice back on December 25th, that issue #21 would be released on January 1, 2015. Usually, this is followed up with an email on day of release letting me know the book is ready for download. When I didn't get that notice on January 1, I chalked it up to the holiday. But when it didn't come on January 2, I went to the Comixology site to see if the issue had been released. It wasn't available on the Comixology site, and when I checked the subscription tab of my account, it said that the next issue was expected for January 28, 2015, which is almost four full weeks away.
A rather odd delay for a weekly book. Some have speculated that it was delayed to make room for the Wonder Woman '77 DC Digital book, which was announced for December – but still also hasn't appeared. Also, Jeff received no notice the book would be delayed from ComiXology. They told him,
I looked into this and it looks like there was a delay with the book. Unfortunately, this is beyond our control but I do agree that a notice would be nice. I'll share your feedback on this with the rest of the team.
#20 was by digital comics pioneer Alex De Campi and Neil Googe and was part one of a two part story, and came out on December 24th.
"Venus Rising" part 1 of 2. Diana agreed to represent the Justice League as the first space station for harvesting Venusian fuel gases is brought online. But the entrepreneur in charge of the project may be hiding something, and he's not the only one…Venus itself has some big surprises in store!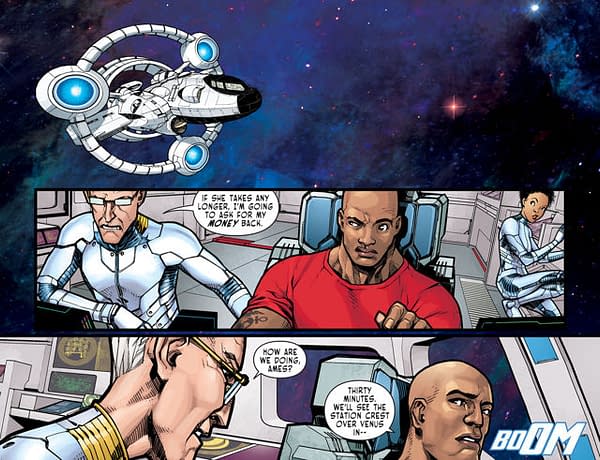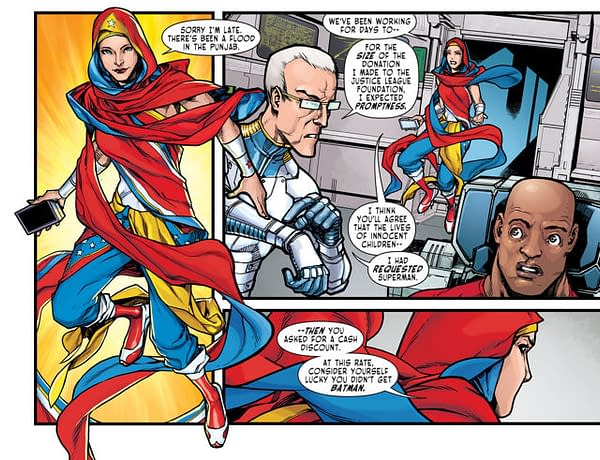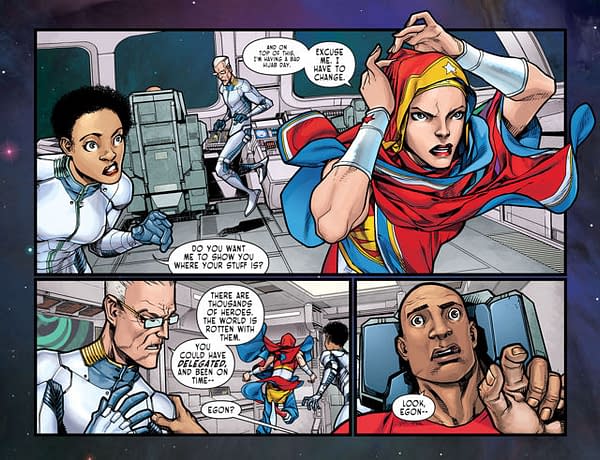 Apparently the work is complete… maybe DC can find a way to hurry it along?