Leslie Sternbergh passed away at the end of February.
An American alternative/underground cartoonist, living in the East Village of New York with her partner Adam Alexander, her work appeared over three decades in the likes of Twisted Sisters, Real Stuff, The Comics Journal, Cherry Poptart, Juxtapoz, Weirdo, Dori Stories, Wimmen's Comix, Tits & Clits but also Mad Magazine, Vogue,, DC's Big Book of Urban Legends, Big Book Of Thugs and Big Book of Little Criminals and unusually inking a story in a Wonder Woman Annual and contributing to The History of the Marvel Universe. She even appeared in the Crumb movie as one of Robert Crumb's human chairs, as well as appearing in – and creating comic book illustrations for – the 1989 movie Alien Space Avenger.
She came to comic books after reading old MAD Magazine paperbacks and collections of Playboy's Little Annie Fannie when younger, before discovering comics from DC, Warren and the underground scene, learning skills from anatomy classes given by Sal Montano at New York's Academy of Art, including life drawing from dead bodies. She even went to a DC New Talent Workshop. But her comics work was mostly autobiographical or celebratory of others, was incredibly detailed, yet cartoony. She was a member of the women comic creator-and-reader activist group Friends Of Lulu.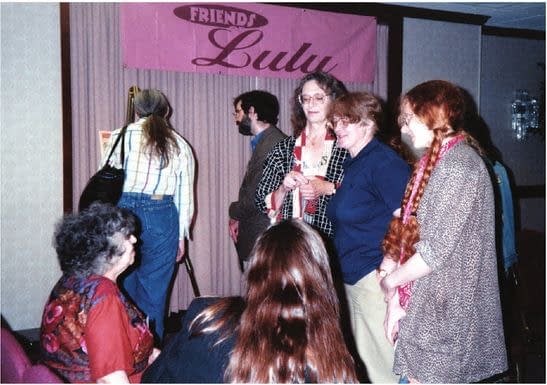 Here are a few examples, and links to more places to go.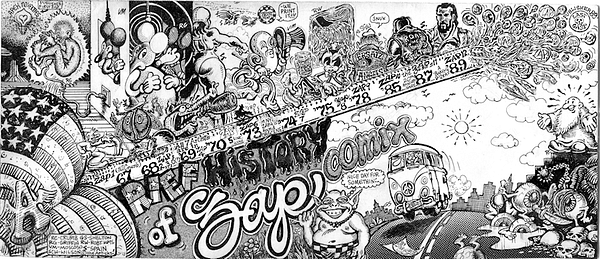 A timeline of ZAP Comics for Spin Magazine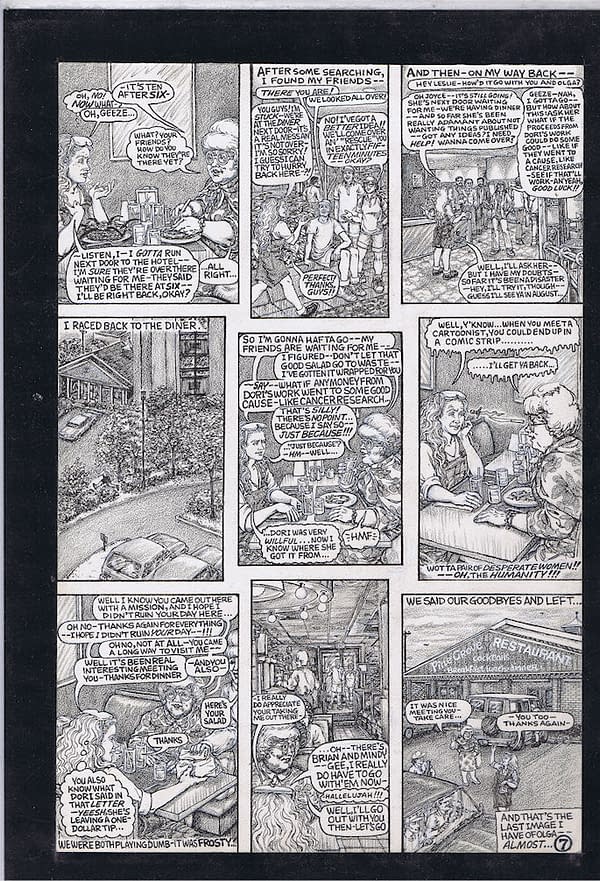 "…There's A Way, or 'My Dinner With Olga,'"
College Roommates From Hell for MAD Magazine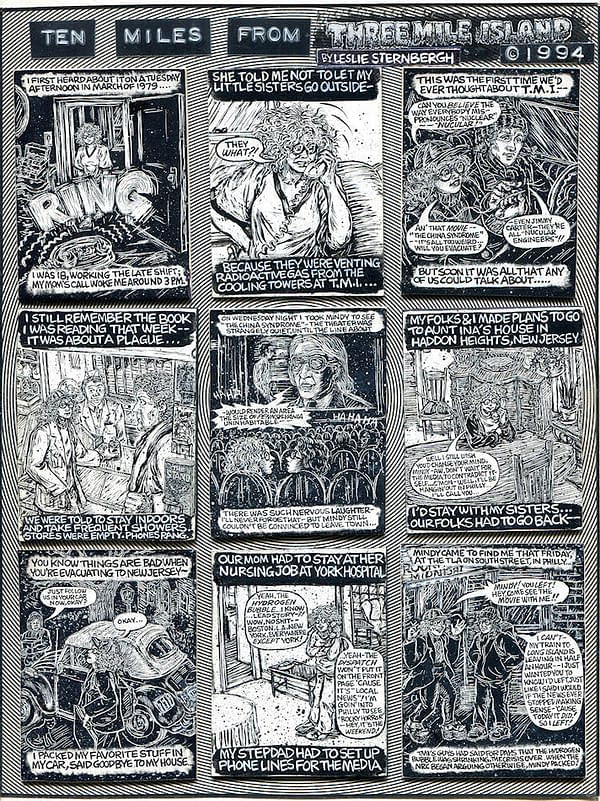 Ten Miles From Three Mile Island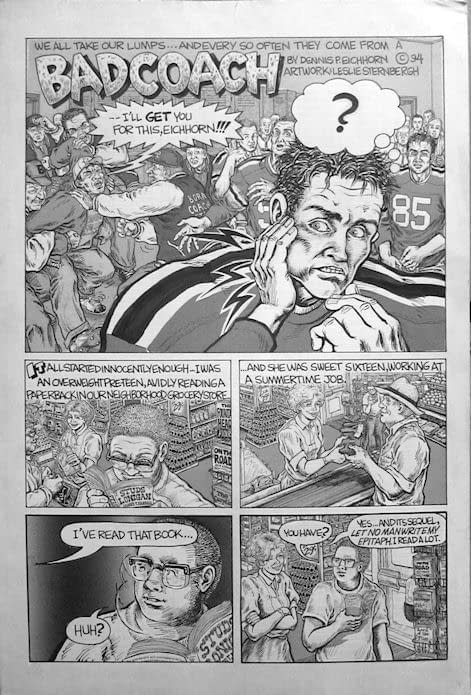 From Real Stuff.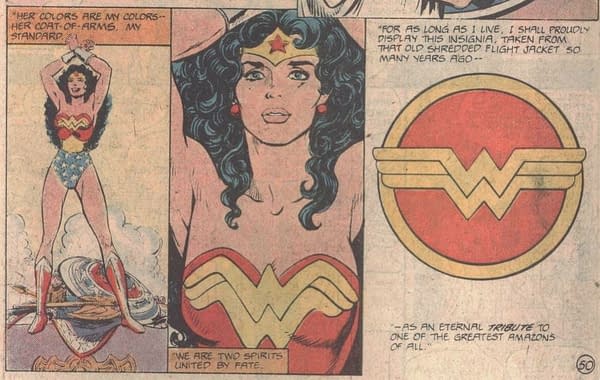 And, yes, from Wonder Woman Annual #2.
You can see her with her partner Adam Alexander when they were running a rent money raising party…
Enjoyed this article? Share it!