Welcome to Lying In The Gutters, Bleeding Cool's weekly runaround of the most popular stories on the site through the week. This week saw the passing of Steve Ditko. Everything seems overshadowed by that, and the reaction to it. But this is what people were reading about on Bleeding Cool.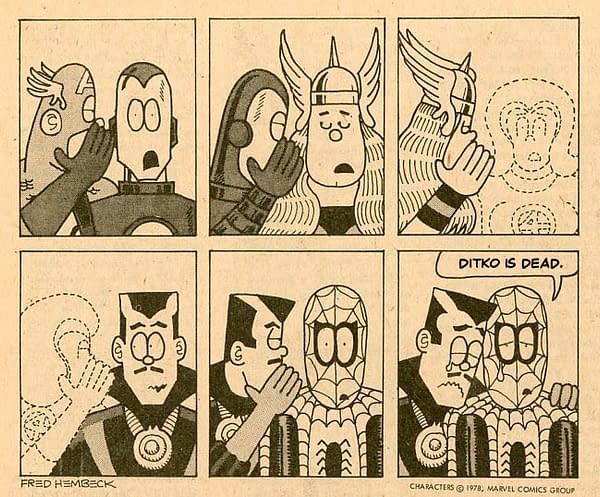 If you haven't signed up for the Lying in the Gutters weekly email, you can do so here.
Top Twenty Traffic Of The Week
And Ten You May Prefer
Enjoyed this article? Share it!