What Do Those Major X-Men Deaths in Today's House Of X #4 Say About What's Going On? (Spoilers)
We have been told that House Of X is the tenth life of Moira MacTaggert. And the current history of the Marvel Universe. So even though Destiny told her that she has one more possible life, if she plays all her cards right, this feels like the one that counts. And as the X-Men head off to the sun to stop the Master Mold coming online and creating the world of Moira's ninth life (are we all following at home?), everything is to play for.
Note how you get the difference in characters, unsaid, but so clear. And when you get to this panel…
…that's when you realise that you haven't seen Husk or Archangel (or Angel) mentioned in any of the Dawn Of X books. Or Nightcrawler for that matter. There's a big gatefold ad in the middle of the comic that shows off all the upcoming Dawn Of X books, and it stops you in your tracks, looking to see which characters will make it – and which might not.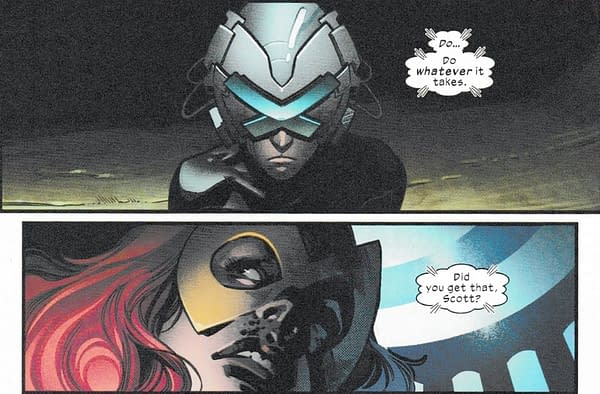 And then the comic book flips that on its head with more, more, more, major, major, major, mutant deaths in the line of battle. Saving the species. Doing what is necessary. With Xavier pushing them on and on and on…
With the very beginning of House Of X #1 in the back of your mind. Members of the X-Men have died so many times. And they almost always come back. It was a running joke for the X-Men long before other superheroes picked up on it. 'I died. I got better.'
Maybe they didn't. Maybe Xavier used Krakoa to regrow them. And maybe that's how certain characters will return to the Dawn Of X – even appearing in multiple books…
Just a thought.
Oh and if you were the kind of person who enjoyed the charts and text pieces in the HOXPOX books but found them a little cold, Jonathan Hickman has been playing with you. As all that breaks down in the conclusion…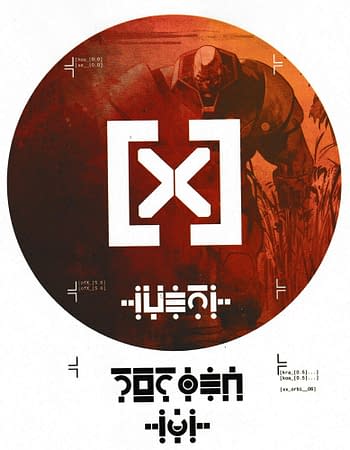 And that says 'Society'.
Still one of the best superhero comics on the stands. Out today. Going to second printing later today, probably.
HOUSE OF X #4 (OF 6)
(W) Jonathan Hickman (A/CA) Pepe Larraz
Xavier's dream turns deadly for some of his students as they fight back against the humans' plan to eliminate them. Superstar writer Jonathan Hickman (FANTASTIC FOUR, AVENGERS, SECRET WARS) continues his reshaping of the X-Universe alongside Young Gun artist Pepe Larraz (EXTERMINATION, AVENGERS). The Future of the X-Men begins here!
Rated T+In Shops: Sep 04, 2019 SRP: $4.99