Marcus To Joins Guardians Of The Galaxy, Robbie Thompson And Chris Bachalo Join Spider-Man/Deadpool In November
In addition to the revelation that Devin Grayson will return to Big Two comics to write a Power Pack one-shot in November, we also have some details on three other series from ComicBook.com's preview of Marvel's November solicitations.
First up, Guardians of the Galaxy is returning to Legacy numbering, with two issues shipping in November: Guardians of the Galaxy #146 and #147. Along for the ride on the newly renumbered series is writer Gerry Duggan, and he'll be joined by new series artist Marcus To. A new storyline, The Infinity Quest, kicks off with issue #146. Check out the solicit and cover by Aaron Kuder:
GUARDIANS OF THE GALAXY #146 & 147
GERRY DUGGAN (W) • MARCUS TO (A)
Covers by AARON KUDER
THE INFINITY QUEST Parts 1 & 2
THE GUARDIANS' HUNT FOR THE INFINITY STONES BEGINS! Their first stop? Joining up with the Nova Corps, of course! Join the Guardians as they all take up golden helmets in the quest to keep the universe safe! Nuff said! Another series getting a little creative team mixup is Spider-Man/Deadpool, which will see Robbie Thompson and Chris Bachalo take over as the new creative team for a storyline inventively titled Spider-Man Versus Deadpool, which purports to be the biggest storyline in the 22 issue history of the book (a bold claim, we know).
SPIDER-MAN/DEADPOOL #23 & #24
ROBBIE THOMPSON (W) • CHRIS BACHALO (A/C)
SPIDER-MAN VERSUS DEADPOOL Parts 1 & 2
When Spider-Man learns that Deadpool is selling SHIELD tech on the black market it's the last straw. Bromance? OVER. It's time to hunt Deadpool! The two biggest characters in comics are facing off and it's going to take them all over the Marvel Universe, no holds barred. As you can see from this cover, Deadpool's even willing to use his laser-sharks. And it will all lead to the biggest Spider-Man/Deadpool story of ALL TIME! And finally, Ben Reilly: Scarlet Spider gets a new… a new… okay, they keep the same creative team as before. But here's a solicit anyway:
BEN REILLY: SCARLET SPIDER #10
PETER DAVID (W) • WILL SLINEY (A)
Cover by Khary Randolph
THE SLINGERS RETURN Part 1
Ben Reilly, A.K.A. The Scarlet Spider, is a perfect clone of The Amazing Spider-Man…but with none of the responsibility! And now, someone's encroaching on his turf in Vegas – the new Hornet! But who is he working for, and what will his former Slingers teammates – Dusk, Prodigy, and Ricochet – have to say about it?! Look for Marvel to continue to roll out short previews of their full solicits to mighty Marvel media partners in the coming days in an attempt to convince readers it's more interesting than just releasing the solicits all at once. Hey, it worked so well with the industry-changing Legacy cover reveals…
---
---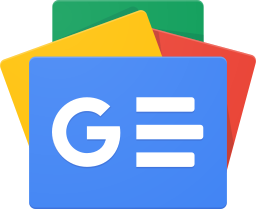 Stay up-to-date and support the site by following Bleeding Cool on Google News today!