A few more printing updates… Amazing Spider-Man #30, part of the Absolute Carnage crossover, is getting a second printing. As is Avengers #24, the first printings of which were published this past week.
And there are further printings for Marvel collections, Hulk: Planet Hulk Prelude, Marvel Superhero Adventures: To Wakanda And Beyond, Marvel Universe: The End, Thor Vol 2 Road To The War Of The Realms and The War Of The Realms: New Agents Of Atlas.
While DC Comics sees their Teen Titans: Raven original graphic novel, that his the bookseller lists hard, is going to a fourth printing. Also, DC Comics will be sending Fables Vol 16: Super Team to a third printing and Green Lantern: Rebirth New Edition to a ninth printing.
While Plot #1 by Michael Moreci, Tim Daniel and Josh Hixson from Vault Comics also goes to a second printing…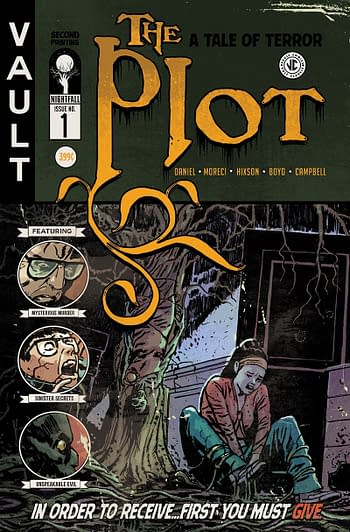 Here are a few covers from previous further printings announcements:
Enjoyed this article? Share it!