Marvel And DC Team Up To Fight For Their Super Hero Trademark
Marvel and DC Comics don't do crossovers any more. Not when it comes to the comics, that is. But when it comes to the trademarks it's a different story.
Although many consider that the jointly held trademark for the words "super hero" by Marvel and DC may not that be defensible in court, they have jointly registered it, and jointly defend it against other people wanting to use it in their own trademarks.
Such as when Young Sports wanted to trademark "Superhero Training".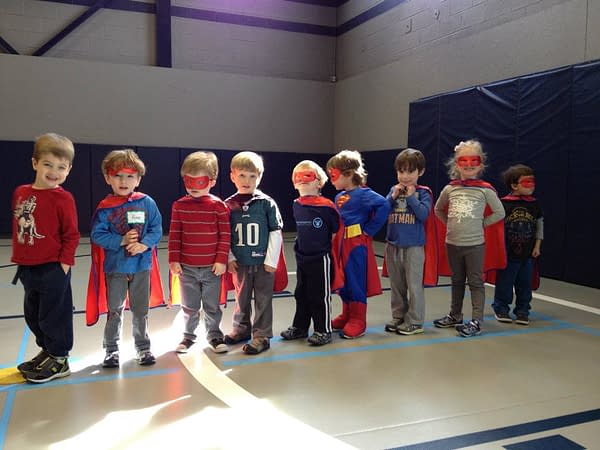 Awwww. And for Superhero Donuts a Bible-based theme of confectionery,
The Brothers wanted a donut brand that was all about superheroes. The process of product design revealed difficulties with regards to the high cost of licensing superheroes from major publishers such as Marvel. It was determined that the project would focus on superheroes from the bible. Jesus the Messiah, Samson, Adam, peter, Joseph, Jonah , and others would all become the basis of our donut flavors. It was determined that we could use donuts to bring children and families to a closer relationship with God.
And Heel Lilies for "My Superhero Traded His Cape For Wings" jewelry In loving memory keychain for loss of an infant child son or loved one. What to give a mom who lost her child personalised gift memorial gift in remembrance.