Marvel Comics Brings A Monster Mosque To Ms Marvel (Spoilers)
You probably haven're read a comic like Dark Web: Ms Marvel #2 before. Just saying.
---
Today's Dark Web: Ms Marvel #2 contains the Inferno plotline of a hell dimension coming to New York City (and people are meant to spot the difference) with demonic entities animating the inanimate in the city. And for Ms Marvel, that means the local mosque being transformed into a monster, as seen in the last issue, but now dominating the whole comic.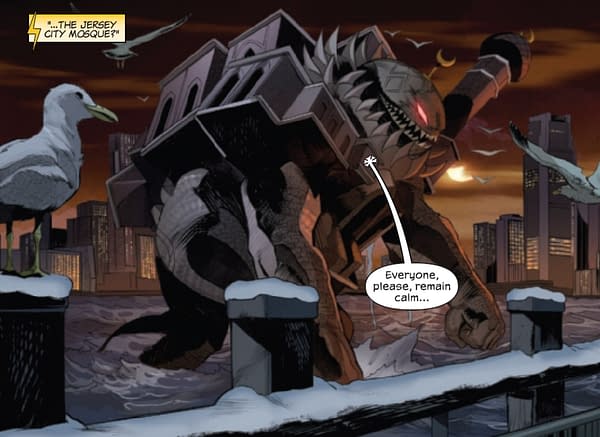 I'm going to definitely say this for Marvel Comics, they don't always choose the easiest route. Ms Marvel was the publisher's first ongoing series with Muslim protagonists, cast, and creators, and they are not shirking to show what that might mean in the Marvel Universe. And the more pragmatuc measures that people might be forced to make.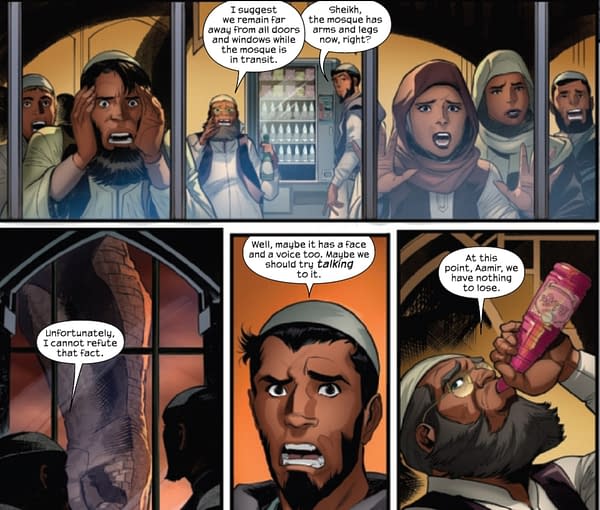 Even if the cast can't quite believe this turn of events themselves.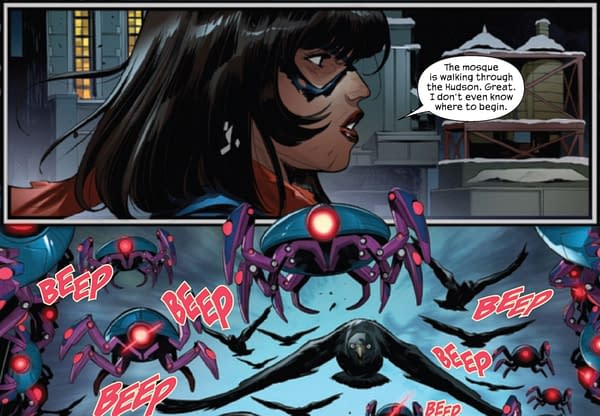 Though it seems that they are also subject to a little introspection and critical thinking alomg the way.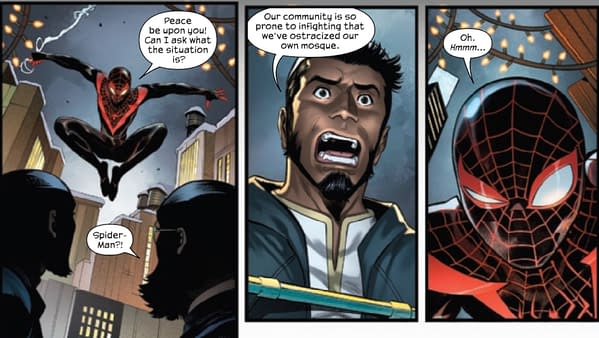 Originally I was going to call this article The Mosque That Walks Like A Man but suddenly that is inappropriate too.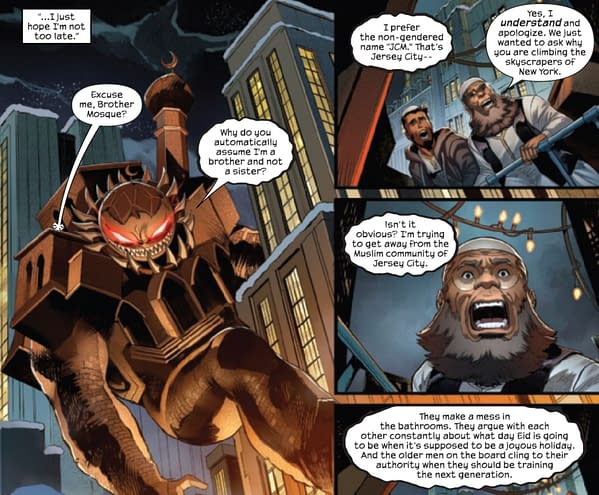 A non-binary possessed monster mosque climbing the Empire State Building. I am going to say this right here, right now, I have never read a superhero comic book quite like this one. And neither have you. I can't imagine one in Daredevil about a possessed Catholic Church either. Say, any chance the Monster Mosque could get a spinoff series of their own?
DARK WEB MS MARVEL #2 (OF 2)
MARVEL COMICS
OCT221087
(W) Pirzada, Sabir (A) Francesco Mortarino (CA) Marco Checchetto
LOST IN LIMBO! Caught in the explosive events unfolding across New York – including a face-to-face confrontation with CHASM himself – Kamala Khan finds herself teleported to Limbo, the domain of the Goblin Queen Madelyne Pryor! As the city descends into chaos that threatens everything and everyone Kamala holds dear, she's left with no choice but to call on MILES MORALES for a helping hand!
Rated T+In Shops: Jan 11, 2023