Marvel Comics to Launch Force Works, Machine Man, Rescue, Weapon.Exe and Ironheart For Iron Man 2020
Iron Man 2020 begins with a new #1 in January 2020 from Marvel Comics, with Arno Stark in the titular costume. But in months to come there are more series tying in, making this the first comic book event of the year.
February 2020 will see the launch of two mini-series to accompany Iron Man 2020, namely three-issue mini-series Force Works 2020, named after the Iron Man team book spinoff series of the nineties, and two-issue mini-series Machine Man 2020, named after the eighties series by Tom DeFalco, Herb Trimpe and Barry Windsor Smith that kickstarted this whole Iron Man 2020 thing.
Along with the one-shot Iron Age 2020, March brings us a two-issue mini-series Rescue 2020, using the name of Pepper Potts' Iron identity created by Tony Stark. April will see all these series continue, while May brings us two-issue mini-series Weapon.Exe 2020, named after the project that generated characters such as Captain America, Venom, Wolverine, Deadpool, Fantomez and the Weapon Plus animals and two-issue mini-series Ironheart 2020, named after the Riri Williams Iron identity.
The event then concludes in June. In an Iron Man 2020 preview, we get to see Arno Stark wearing the Godbuster armour previously established in Tony Stark: Iron Man (more on that below…)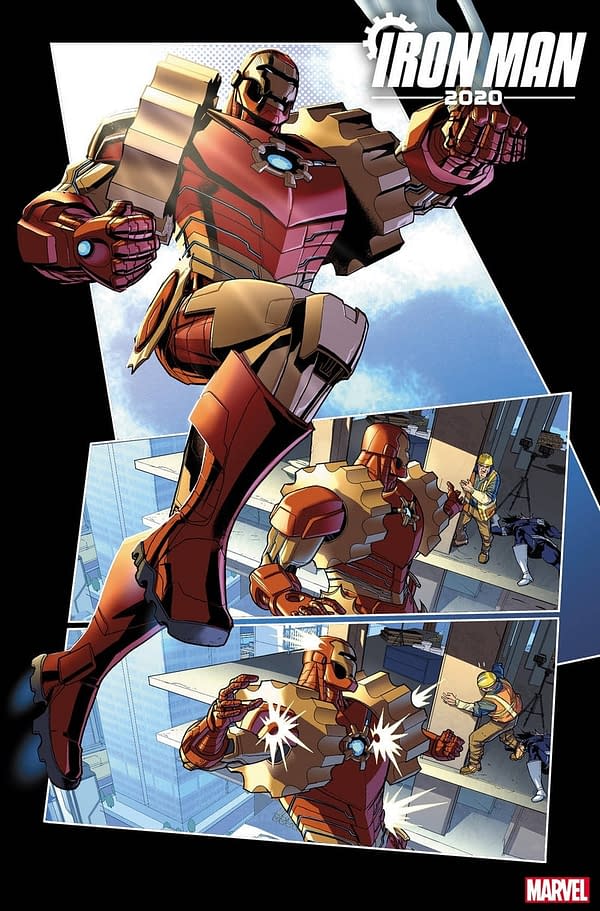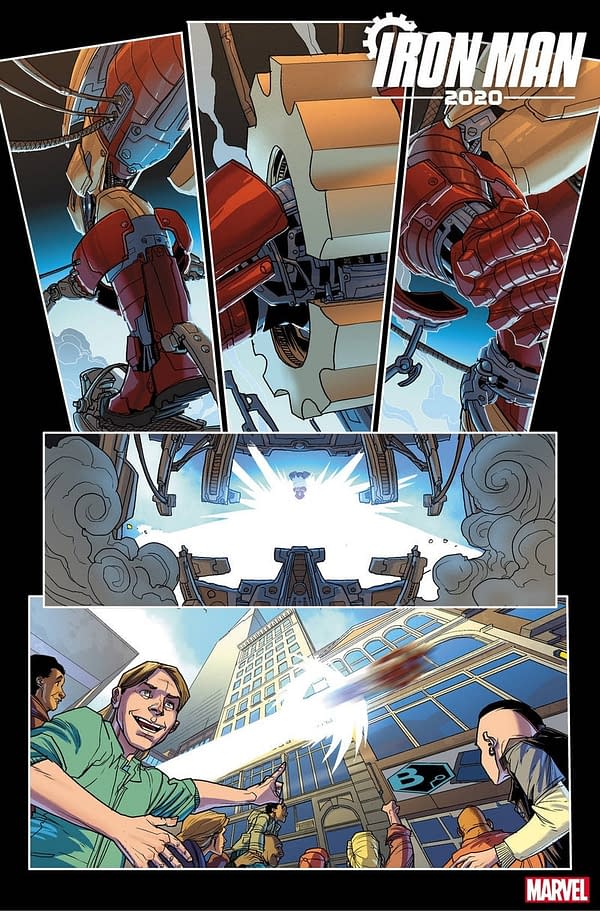 We've been following some of the breadcrumbs that Dan Slott has been laying in Tony Stark: Iron Man.
The original Machine Man 2020 featured the elderly Sunset Bain of Bain Industries, the grand nephew of Tony Stark, Arno Stark – Iron Man 2020 and Jocasta all working together in a Blade Runner-style far-flung future of 2020.
Since then Arno Stark was introduced as Tony Stark's adoptive brother Baintronics began opposing and rivalling Stark Industries. And Jocasta started running Stark's AI division, introducing sentient rights for artificial intelligences. And Tony Stark creating a familiar-looking armour using Baintronics technology.
And then in Tony Stark: Iron Man, Jocasta switches sides. Knowing all that she does.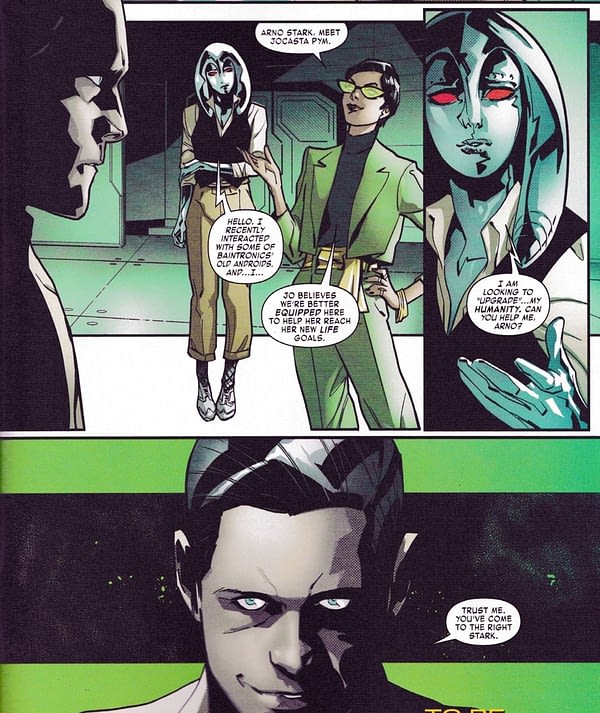 And with Tony Stark not even the real Tony Stark anymore, Damage Control taking advantage of Tony Stark's 'death' to get all his stuff, could it be that Arno will insist he is the rightful heir of all of Stark Industries? And will Jocasta really go along with that? Will she have a choice??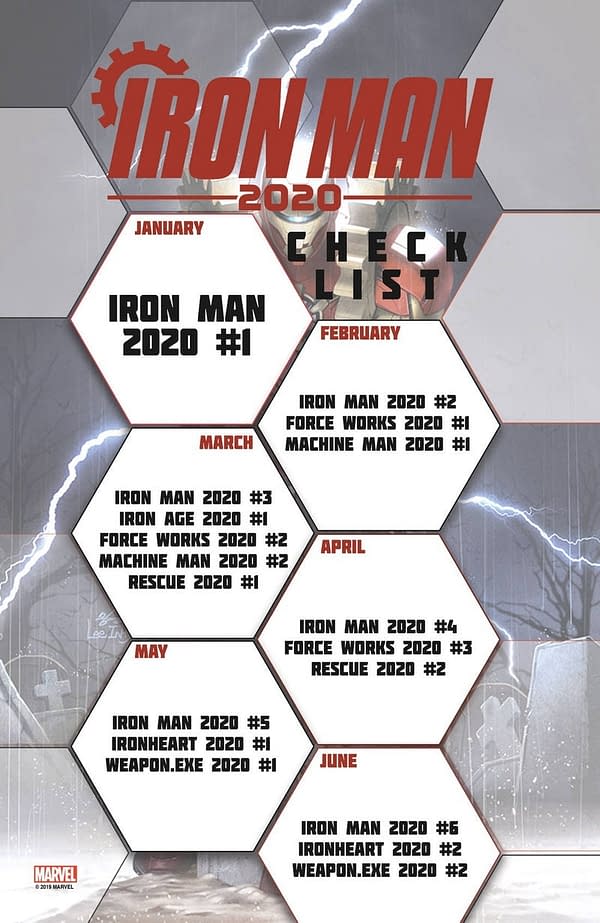 Not long now.