In June last year, we told you that Nick Spencer would be writing an ongoing Spider-Man series for Marvel after Secret Empire.
In July we told you it would be Amazing Spider-Man.
On New Year's Day this year, we told you that Ryan Ottley would be drawing the comic, straight after his run on Invincible.
And today, Comic Book has what they call the exclusive news that Nick Spencer and Ryan Ottley are the new creative team on Amazing Spider-Man #1 from June, taking over from Dan Slott and Stuart Immonen.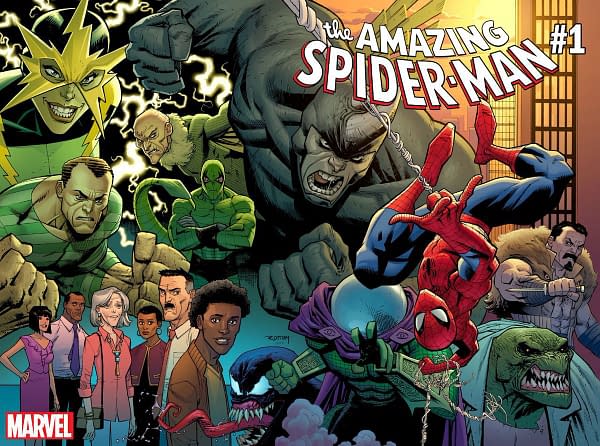 "The best Spider-Man, his personal [trouble] is mirroring his troubles in costume, and the two stories are feeding each other and being Spider-Man always comes with considerable costs to Peter," said Spencer. "It's always getting in the way of his life. So, to me, it's kind of a dance between those two things at this stage."
Enjoyed this article? Share it!