It's been a while since Marvel Comics got into the comics-based-on-video-games game. There have been a few false starts but, of late, the likes of Dark Horse and Titan Comics have been far more successful at it.
Now Marvel has done a deal with Riot Games to create League of Legends-based comic books.
League of Legends: Ashe: Warmother will begin in May, with an origin story of one of the first League of Legends champions published digitally first, beginning monthly from December 19th, followed by a graphic novel published in May 2019.
League of Legends: Ashe: Warmother will feature the comics debut of Riot Games writer Odin Austin Shafer, along with artwork by Russ Manning Most Promising Newcomer Award-nominee Nina Vakueva (Heavy Vinyl).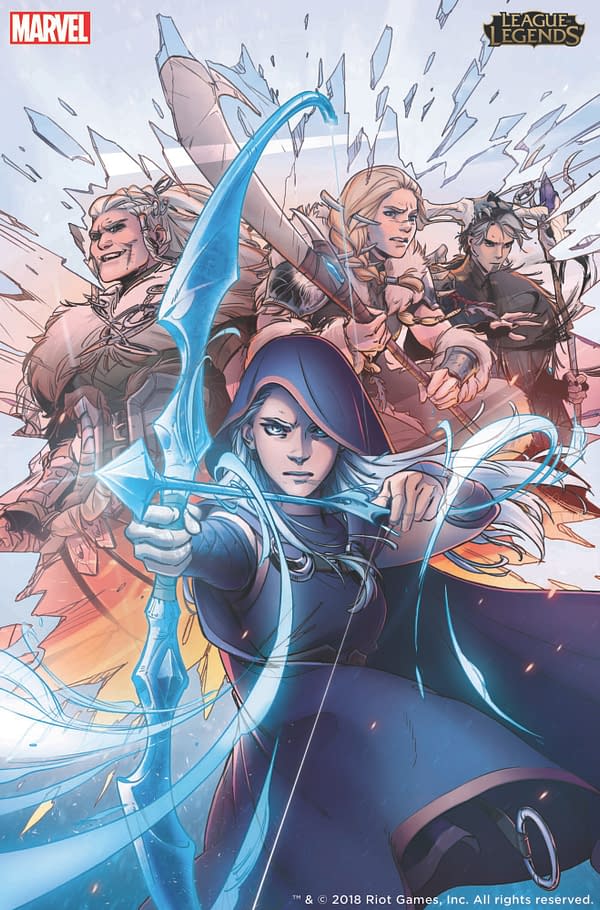 LEAGUE OF LEGENDS: ASHE: WARMOTHER TPB
Written by Odin Austin Shafer
Art by Nina Vakueva
Letters by Cardinal Rae
The first full-length comic series in the League of Legends universe, delivering an epic journey through the Freljord!
Raised in the savage wilds of the north, Ashe is an Iceborn, a warrior gifted with a magical connection to her frozen homeland–and burdened by her mother's fanatical expectations. When they set out on a dangerous quest for the truth behind an ancient myth, bonds are broken, secrets come to light, and Runeterra is forever changed. Will young Ashe become the leader her people need? Or is destiny merely an empty dream?
Collects League of Legends: Ashe: Warmother
ISBN: 978-1-302-91856-9
On sale: May 2019
Enjoyed this article? Share it!