Marvel NOW! Mark Waid And Leinil Yu On Incredible Hulk?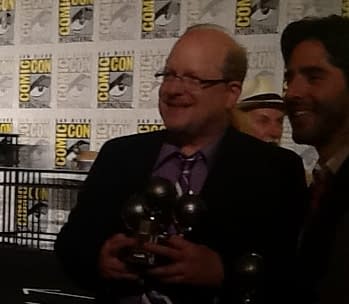 Mark Waid was a happy man last night, walking away from the Eisners Award. With three for Daredevil, he has every right to be (and., during the after party, I found myself explaining the utter brilliance of the book to at least one DC editor. I did compare it to Watchmen. Anyway.)
So what I was also told in the Hyatt bar in San Diego last night, with a pretty good traceable source to the original, is that Mark Waid will be the new writer on Incredible Hulk for the Marvel NOW! relaunch, and he will be joined by Leinil Yu on the book.
Could we see Mark Waid winning Eisners for Hulk next?